Each day we overwhelm your brains with the content you've come to love from the Louder with Crowder Dot Com website.
But Facebook is...you know, Facebook. Their algorithm hides our ranting and raving as best it can. The best way to stick it to Zuckerface?
Sign up for the LWC News Blast! Get your favorite right-wing commentary delivered directly to your inbox!
Politics
Ron DeSantis announces new 'teacher recruitment plan' by dropping all-time classic quote of his campaign
August 16, 2022
There are few things that America's governor does that trigger all sects of the left more than when it comes to education. Ron DeSantis passed a bill to give parents a choice in education. Haters hated it. They hate DeSantis more for what he's done in regards to education than they do for doing the opposite during the pandemic than the Biden administration said to do. They hate him because the public education system is the leftist vehicle for indoctrinating captive children with their woke political agenda. And as DeSantis says, Florida is where "woke goes to die."
Get that on a bumper sticker. Or maybe a red ball cap with white lettering. Those are kinda cool.
"The State of Florida is the place where woke goes to die. We're not going to let this state descend into some type of woke dumpster fire."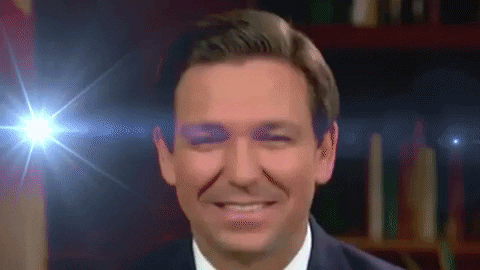 Not to take away from his recruitment plan, which is solid. He wants to recruit veterans and first responders to teach, saying both "have a wealth of knowledge and experience they can bring to bear in the classroom." He also wants to create a mentorship program that would allow those with an associate's degree to teach under the guidance of an experienced teacher. You know he has a solid plan because the left and the teacher's unions hate it. If the unions hate it, you know it's good for students.
DeSantis' plan is, of course, only for Florida. NOTHING should be read into it and its potential on a more nationwide stage. It's all about 2022 and only 2022. Nothing more.
However, IF a plan such as this were to be implemented nationwide as part of an anti-woke education agenda, I'm sure it would appeal to Americans across all demographics and most ideologies. Just saying.
The Louder with Crowder Dot Com Website is on Instagram now!Follow us at @lwcnewswire and tell a friend!
[Exclusive] I Interviewed an OnlyFans Politician... | Louder With Crowderyoutu.be