Each day we overwhelm your brains with the content you've come to love from the Louder with Crowder Dot Com website.
But Facebook is...you know, Facebook. Their algorithm hides our ranting and raving as best it can. The best way to stick it to Zuckerface?
Sign up for the LWC News Blast! Get your favorite right-wing commentary delivered directly to your inbox!
cringe
Teacher blasted for her extremely tight outfits in her elementary classroom she brags about on instagram
August 28, 2022
This is a bit of a different post about teachers. However, it's quite a bit the same. One question: Why exactly do teachers, especially those of young children, so desperately crave the attention of their students? That's really the only reason why this teacher would need to wear skin-tight outfits to show off her body to students. Or that's my take on it.
The "unnamed" New Jersey teacher, reports Daily Mail, has amassed quite the Instagram following by posting pictures of her in her classroom in form-fitting clothing that shows off her curves. And when I say curves, I mean CURVES. She looks like a cartoon.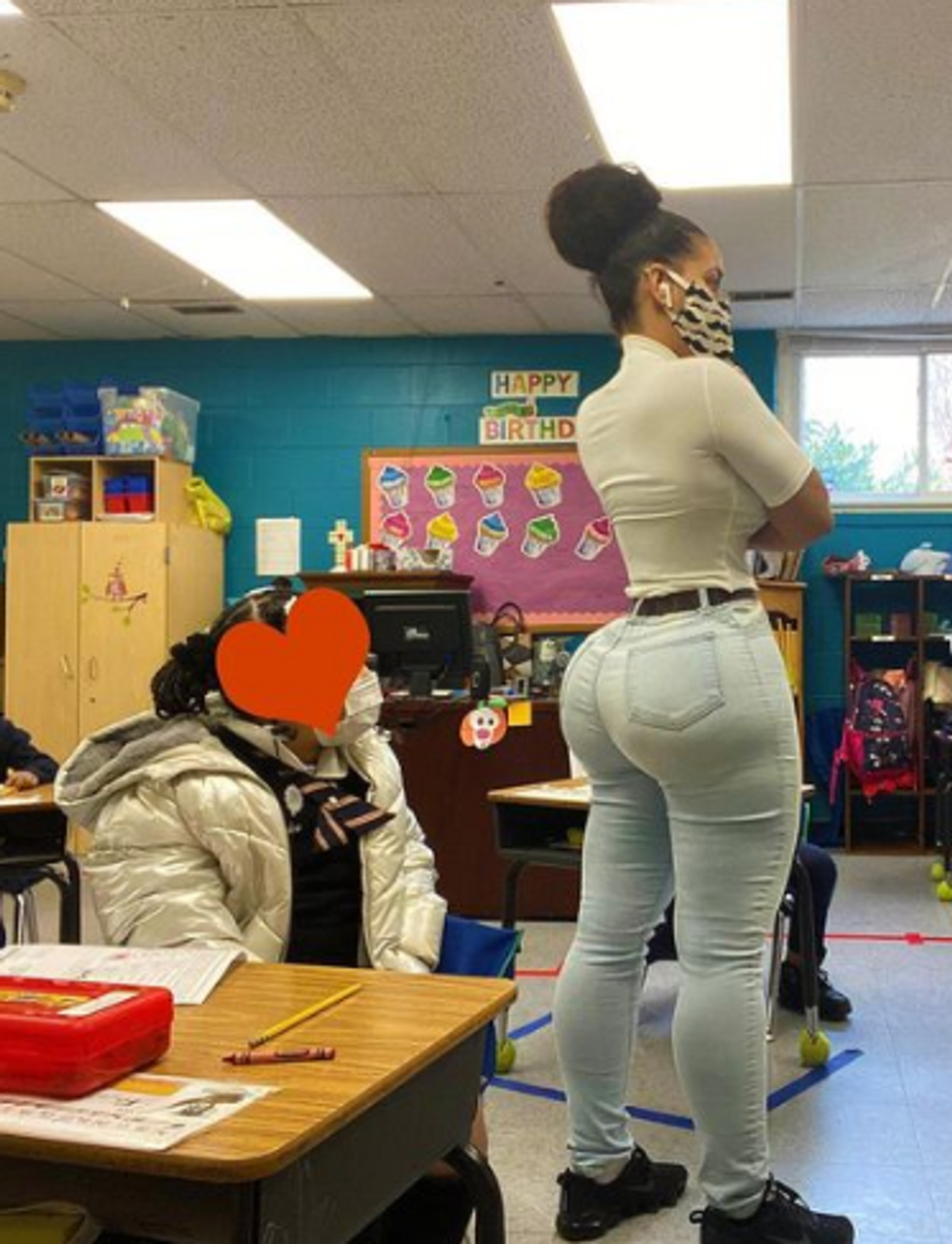 For a little comparison. She's obviously a fan of "Dexter's Laboratory."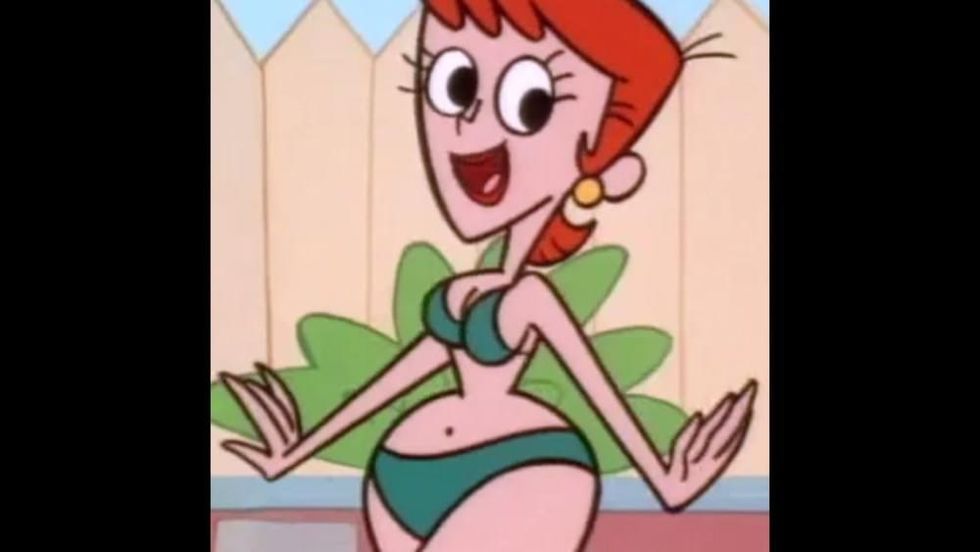 While little miss thing thinks there's absolutely nothing wrong with dressing like a woman who is hitting the club during nap time, many people have taken the opportunity to criticize her posts, calling the images inappropriate.
"You're sad, taking booty pics during class??!?!?!"
"She got kids taking pics of her ass in class. Another failed Instagram model that went into teaching kindergarten for clout. They always teach kindergarten, never high school physics."
"Looking like this around middle schoolers? Wow how does nobody find this concerning?"
I find it inappropriate, as well, and that was before I started thinking about who exactly is taking the pictures during class...
This teacher doesn't seem to give a damn what anyone has to say about her choice of outfits, though. Aside from posting a long video of her explaining to her haters that criticizing her is a form of body shaming and discrimination and telling them that they should think about the teacher shortage before trying to get her fired, she also posted this little video, which doesn't exactly help her case.
I don't remember any of my teachers dressing like thots when I was in school, but then, that was a long time ago. Maybe this is just how teachers act these days. Sound off in the comments of whatever social media platform you found this on whether you'd like this woman teaching your children?
The Louder with Crowder Dot Com Website is on Instagram now!Follow us at @lwcnewswire and tell a friend!