Each day we overwhelm your brains with the content you've come to love from the Louder with Crowder Dot Com website.
But Facebook is...you know, Facebook. Their algorithm hides our ranting and raving as best it can. The best way to stick it to Zuckerface?
Sign up for the LWC News Blast! Get your favorite right-wing commentary delivered directly to your inbox!
Woke Culture
Our favorite beautiful and brave 'chesty' shop teacher goes skydiving, but not all of 'her' makes it
November 25, 2022
Few people have exemplified the beautiful bravery of 2022 than Canadian high school shop teacher Kayla Lemieux. Kayla first strutted into content glory when video of her and her comically larger fake chesticles (with even more comically larger fake nipples) was seen teaching high school students how to use a circular saw. You may think that violates dress code, but the school board told the haters to suck it.
NOTE: We will be abiding by AP Styleguide and using she/her pronouns. I know that you know that I know that you know a) truth, b) science, and most importantly c) it's more hilarious that way.
To celebrate her huge win with the school board, Kayla and all her accessories decided to go skydiving. Citizen journalist Andy Ngo has more.
Breaking: New photos have emerged of Kayla Lemieux, the Toronto-area #trans teacher who went viral for wearing extra large prosthetic breasts at Oakville Trafalgar HS. Lemieux went skydiving with adult entertainer @/voodoopornstar (NSFW).

Her wig was lost in the air. pic.twitter.com/7KmCrzITHu
— Andy Ngô 🏳️🌈 (@MrAndyNgo) November 24, 2022
The professional skydivers took extra care to ensure all of Kayla was properly strapped in.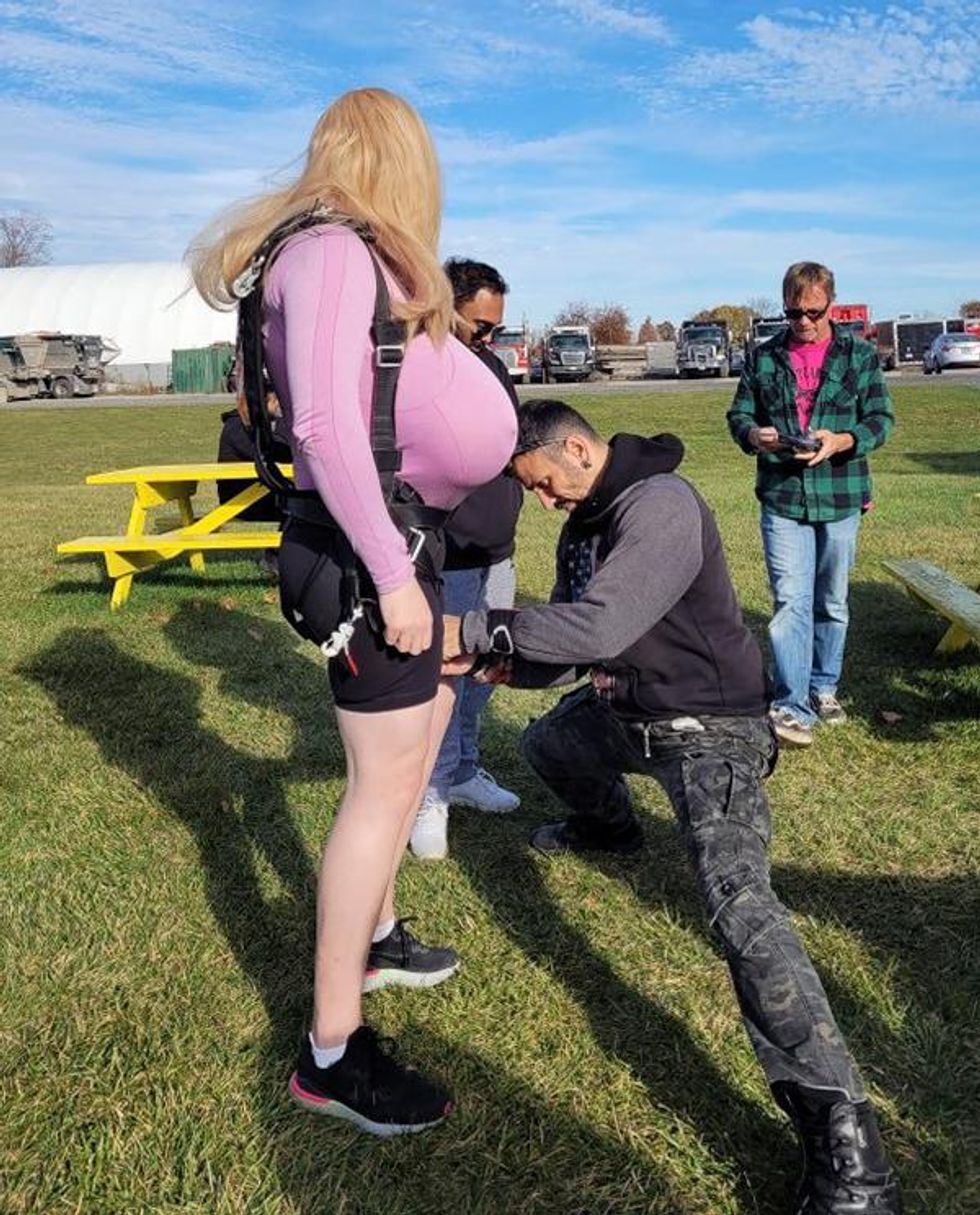 The other skydiving instructors couldn't believe they were sharing the cargo plane is such an internet celebrity. I'm sure their co-workers who had the day off were jealous. Shout out to my man throwing up the metal fingers.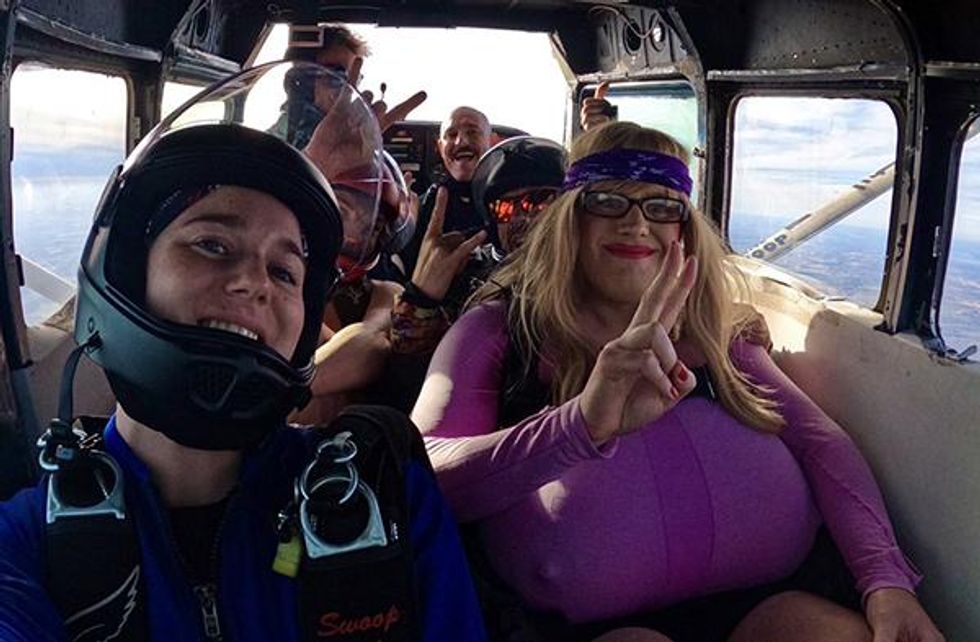 Sadly, not all of Kayla made it in one piece. Don't worry. Her fake knockers were well-secured. But during the jump, she lost her wig. We regret to inform you that g-forces and gravity are both transphobic.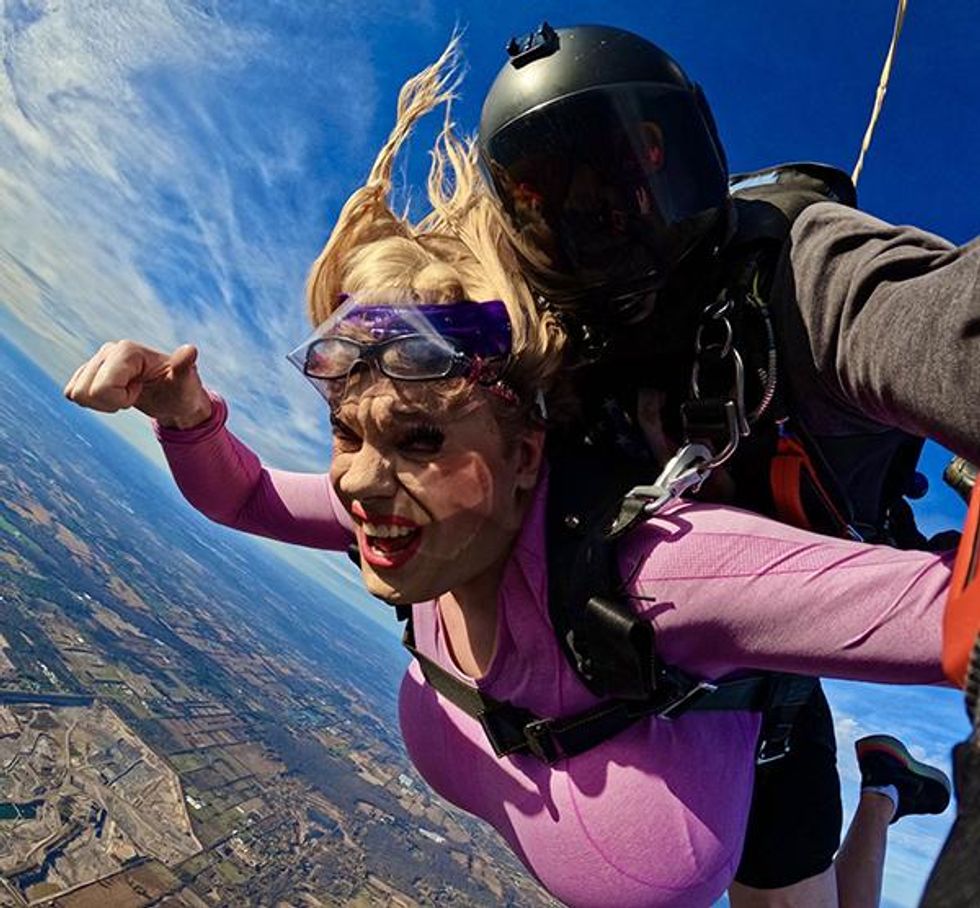 Wait a second...is that Eddie Izzard?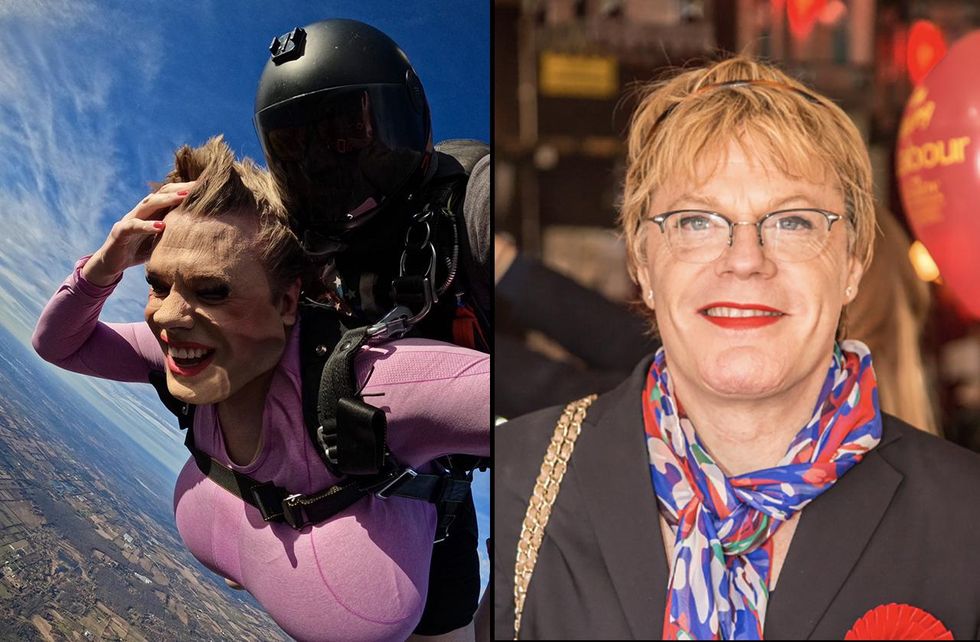 There are rumors throughout the dark web that Kayla Lemieux is NOT the beautiful and brave teacher she appears to be. And that it's actually a dude pretending to see how far he can take it. We at the Louder with Crowder Dot Com website only follow the AP style guide. We are not as well versed in journalisming as the reporters at the Associated Press. I only know what I see.
And what I see is a brave and beautiful teacher attempting to live her best authentic life. A best, authentic life where she was born with size HHH breasts. In this skydiving adventure, Kayla truly puts the "brave" in beautiful and brave.
Editor's Note
LwC is on Substack now! Each day we overwhelm your brains with the content you've come to love from the Louder with Crowder Dot Com website.. but algorithms hide our ranting and raving as best they can. The best way to stick it to Big Tech? Subscribe to For the Content!
How The Media GASLIGHTS The Masses | Louder With Crowderyoutu.be