Each day we overwhelm your brains with the content you've come to love from the Louder with Crowder Dot Com website.
But Facebook is...you know, Facebook. Their algorithm hides our ranting and raving as best it can. The best way to stick it to Zuckerface?
Sign up for the LWC News Blast! Get your favorite right-wing commentary delivered directly to your inbox!
Students threatened with suspension, forbidden from taking any more photos of Kayla Lemieux
December 16, 2022
Canadian high school students can't get enough of social media content ingénue Kayla Lemieux. The beautiful and brave educator first strutted into content glory when video of her and her comically large fake chesticles (with even more comically larger fake nipples) was seen teaching high school students how to use a circular saw. You may think that violates the dress code, but the school board feels otherwise.
Quick admonishment, in the past we have reported Lemieux's prosthetics gave her size HHH breasts. Turns out, they are only a size Z. We here at the Louder with Crowder website regret the error.
While Lemieux is free to live her best life, students are no longer allowed to capture any of it for posterity's sake. They have been threatened with suspension if they take any more photos or videos of Mx. Lemieux.
The final straw seemed to be these recent videos. In one Lemieux -- who besides teaching shop, is also a substitute -- walking around on crutches after her well-publicized skydiving trip. In another, Lemieux is seen counseling a vaping student. No word on if she also took a hit.
TRANS SHOP TEACHER: Students warned not to take her pictureyoutu.be
The New York Post has another photo taken by a student which shows Lemieux slaying in purple as she is handing out an assignment. Though I wonder, while the top has been deemed acceptable by the school board, if the shorty shorts might be too short for a high school.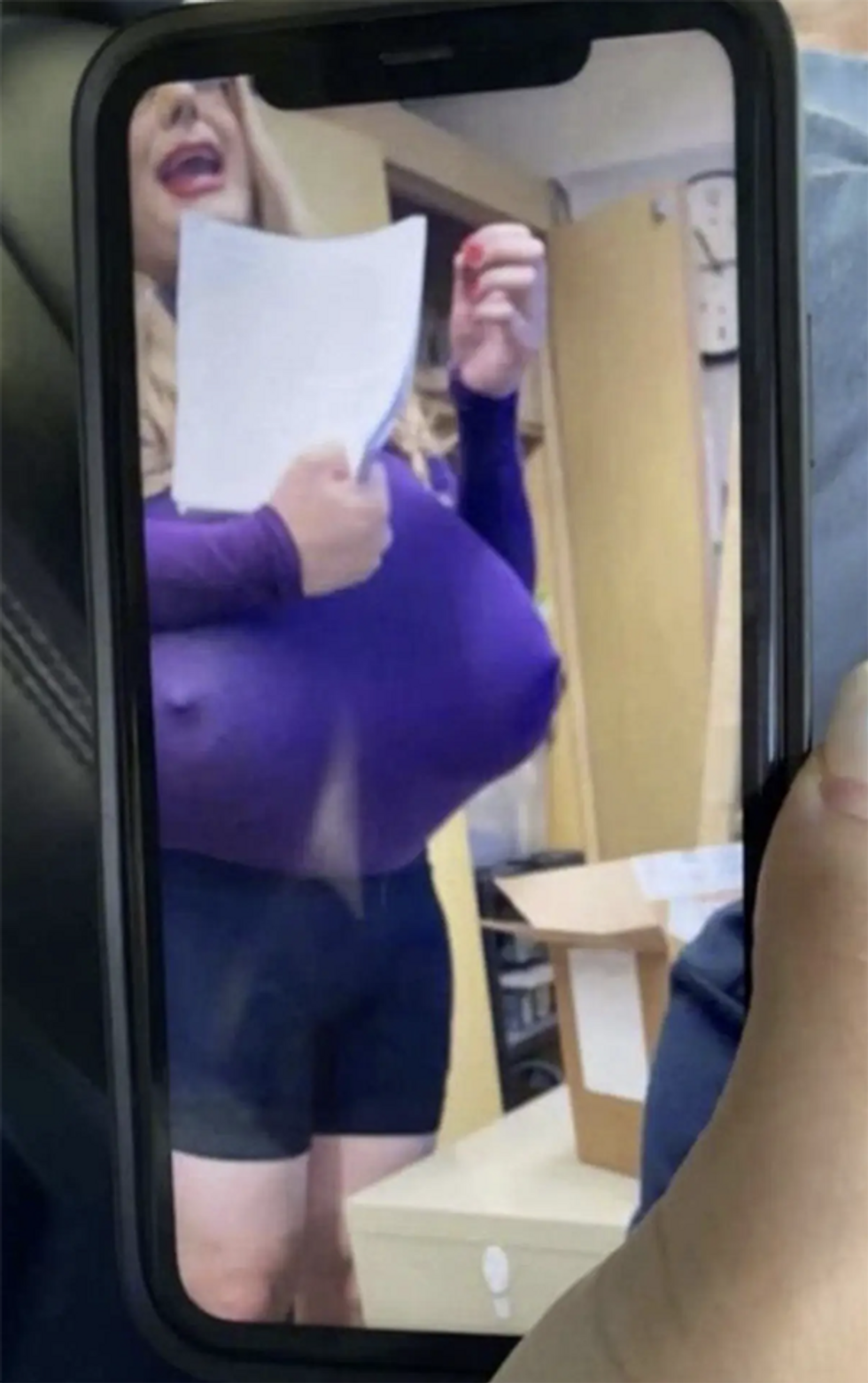 The length of the suspension and any other consequences levied at students is unknown. For some reason, high school students find a substitute teacher with giant size Z prosthetic breasts to be fascinating. You would think their wanting to document the teacher would be trans-forward. That sharing these videos and photos would illustrate how inclusive and tolerant the student body is of Mx. Lemieux's beautiful bravery.
Sadly, the high school doesn't see it that way. The students have been warned not to capture any more content. A few rebels opted to take photos anyway.
We tip our hat to these civically disobedient patriots. Or, whatever passes for a "patriot" in Canada.
Editor's Note
LwC is on Substack now! Each day we overwhelm your brains with the content you've come to love from the Louder with Crowder Dot Com website.. but algorithms hide our ranting and raving as best they can. The best way to stick it to Big Tech? Subscribe to For the Content!
I'm Leaving The Blaze... | Louder With Crowderyoutu.be