Watch: Girl has a nutty, is ready to fight entire crowded train car over being told she can't vape
January 08, 2023
Shout out to @DalekTorgo for remembering to do it for the content and sending this clip over. If you were ever wondering what the Long Island Drunk Train is like (made famous on How I Met Your Mother), it's similar to this only with much more...let's call them "inappropriate displays of affection." It's London. It's a crowded, standing-room-only train car. And a random nutter was told she could not vape on said crowded, standing-room-only train car.
She didn't handle the news well. Whether or not she has OCD and that's why she needs to repeat EVERYTHING multiple times, I'll let you be the judge.
As anyone who has been on a crowded train such as this, the worst thing to happen is for the juice in your headphones to die. This guy looks as if he knows that pain all too well.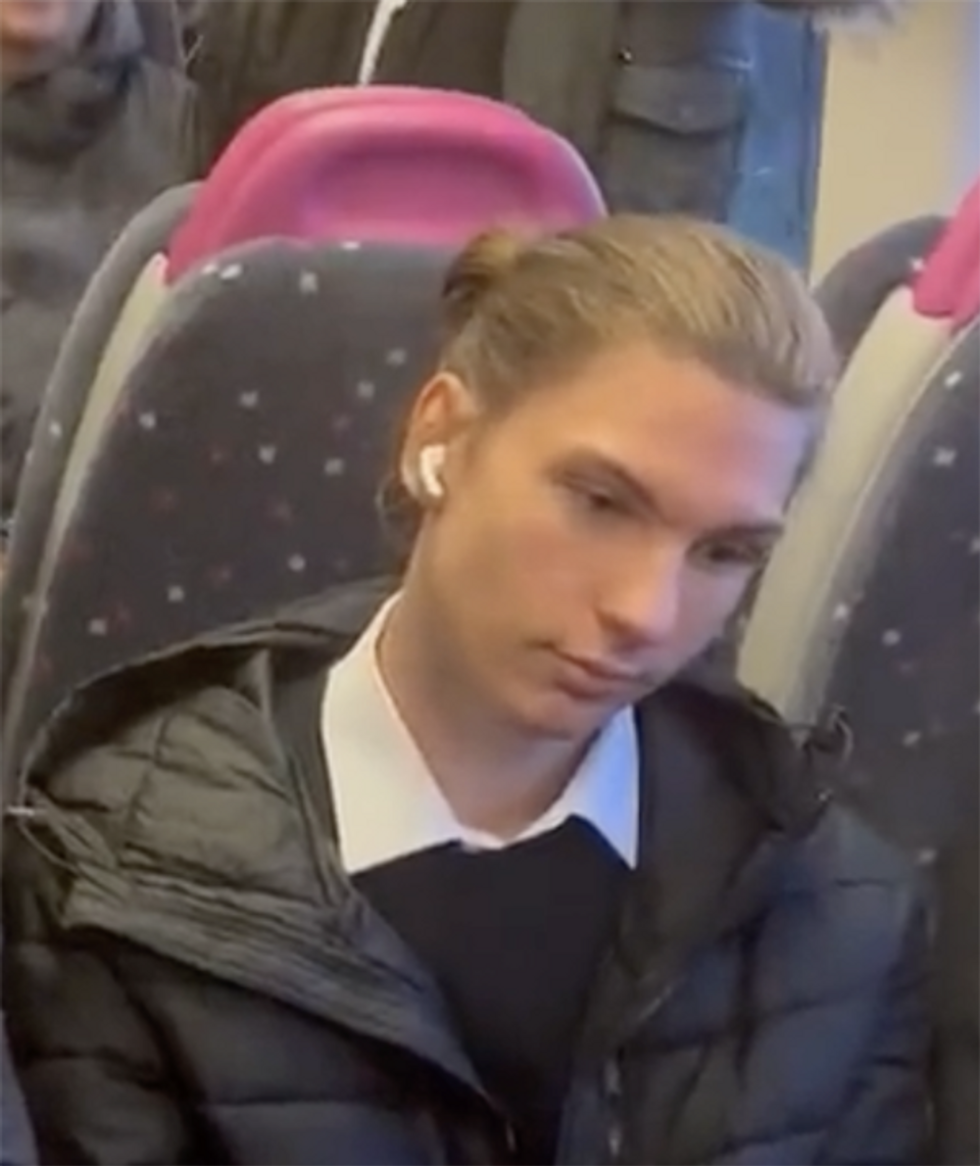 But here is what makes this stand out from the multitude of public meltdowns we see scattered across the interwebs. It wasn't the one person with their smartphone out. it was everyone.
That means we have vape girl from multiple angles.
Regretfully, I find myself wanting more. It's clear Vape Girl's meltdown didn't end after these two minutes and twenty-two seconds. We need to know what happened from here. Did she ever calm down? Did she curse everyone out and repeat the same thing over and over and over again until her stop? What put her in such a foul mood?
I understand that sometimes you just need a hit. But when a hundred people are packed in a metal tube like sardines, it also pays to be nice. Vape Girl chose anger.
Editor's Note
LwC is on Substack now! Each day we overwhelm your brains with the content you've come to love from the Louder with Crowder Dot Com website.. but algorithms hide our ranting and raving as best they can. The best way to stick it to Big Tech? Subscribe to For the Content!
NAKED NYC Crackhead Goes on RAMPAGE! | Louder With Crowderyoutu.be