Each day we overwhelm your brains with the content you've come to love from the Louder with Crowder Dot Com website.
But Facebook is...you know, Facebook. Their algorithm hides our ranting and raving as best it can. The best way to stick it to Zuckerface?
Sign up for the LWC News Blast! Get your favorite right-wing commentary delivered directly to your inbox!
Woke Culture
Trans shop-teacher (with the size-Z chesticles) placed on leave after reports they may not actually be trans
March 02, 2023
Friends, we may have reached the end of the Kayla Lemieux saga. Our favorite shop teacher and 2022 LwC Woman of the Year has been placed on paid leave. At least until it can be determined if Kayla is actually trans or just a dude wearing fake size-z funbags (with rock-hard nipples) and parading around high school students.
When it was believed Kayla was transgender, the Canadian school system thought it was beautiful and brave of -- them -- to be living --their -- best life. But after the New York Post report that she might be a he in real life, it may not be appropriate after all.
The Toronto Sun is now on the case.
But the New York Post newspaper hired a Toronto photographer to work with their reporters to learn more about Kayla Lemieux, and spent a month doing research. While the Post's team took pictures and video of Lemieux dressed as a woman, it also captured an image which the paper claimed showed Lemieux without breasts and dressed in men's attire. That changed the game and resulted in Lemieux never being in class again.
To recap, this is (allegedly?) "Kayla" when he isn't teaching students: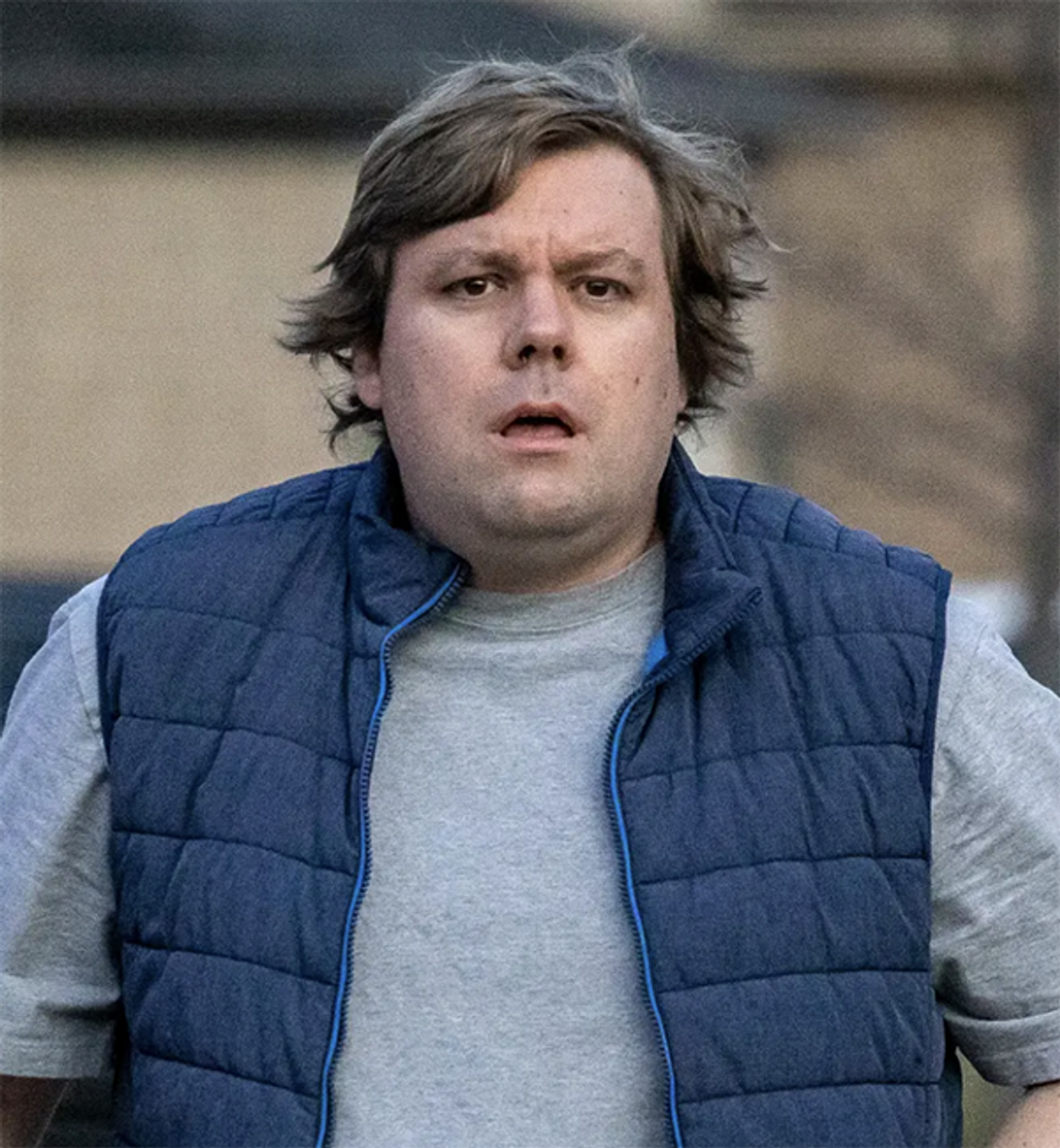 This is Kayla when she is teaching in a high school: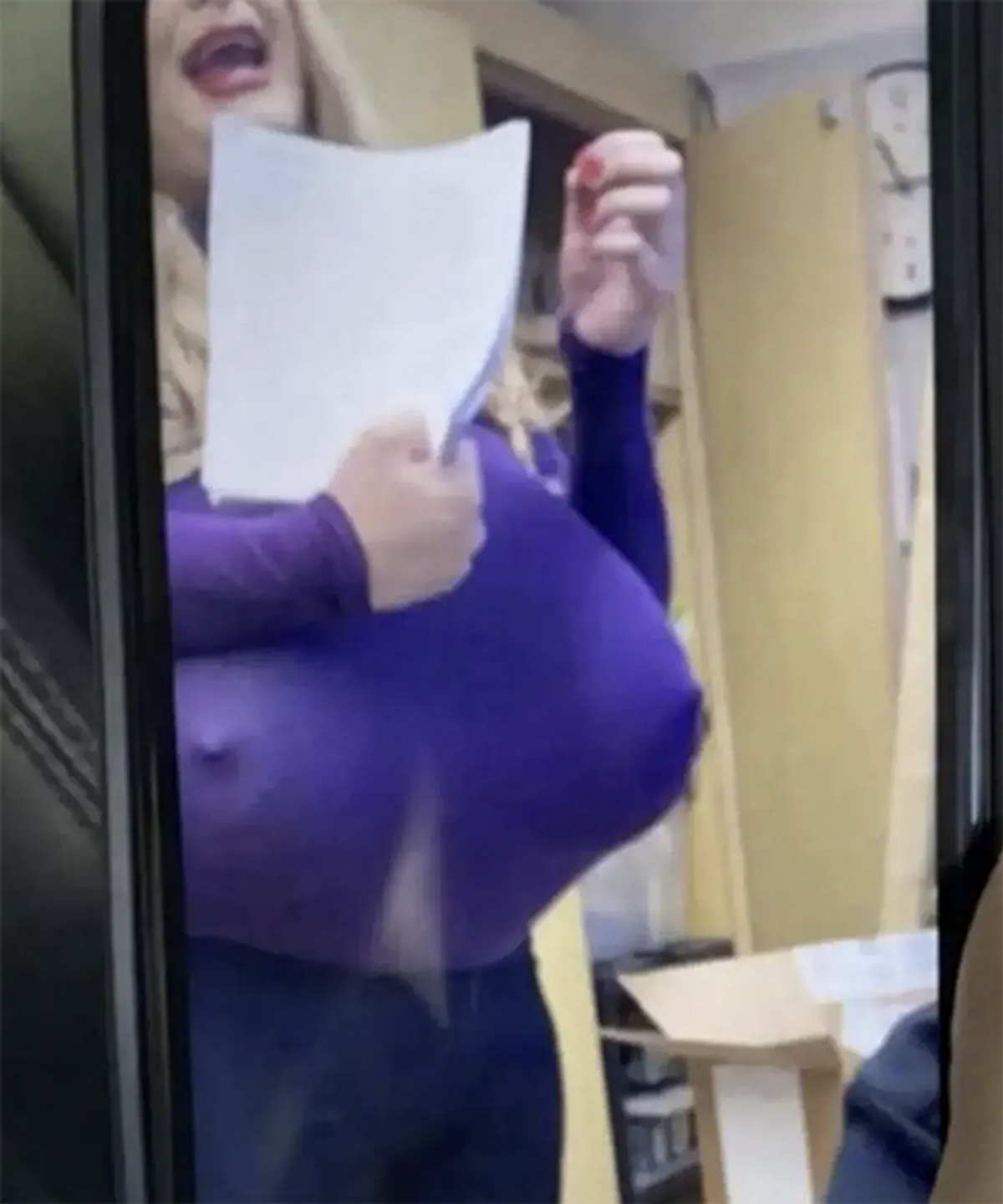 Also being investigated? The reports that the boobs AREN'T fake. Kayla claims that she suffers from something called gigantomastia. She explained to The New York Post: "It's rare, there's no doubt about it. It affects women on a very rare basis, but in my case, I believe — and my doctor thinks — because I have XX chromosomes as well, that has something to do with it, and hormone sensitivity to estrogen has caused it."
The Toronto Sun is also reporting that unless any of Lemieux's claims could be medically verified, Kayla would not be able to return to the classroom.
It was fun while it lasted and was quite the journey. We've seen Kayla debut her swimwear collection. No one will forget the time she went skydiving with a team of starstruck instructors. Then there were also the suspensions handed out to any student who photographed Kayla in school. To those of you who now have that on your permanent record, on behalf of a grateful internet we appreciate you risking disciplinary action to do it for the content.
Until there is confirmation as to whether Kayla Lemieux is a beautiful and brave trans-teacher or just a pervert wearing falsies, we at the Louder with Crowder Dot Com website feel it would be inappropriate to report further. An editorial decision has been made to let the investigation run its course.
Editor's Note
LwC is on Substack now! Each day we overwhelm your brains with the content you've come to love from the Louder with Crowder Dot Com website.. but algorithms hide our ranting and raving as best they can. The best way to stick it to Big Tech? Subscribe to For the Content!