Each day we overwhelm your brains with the content you've come to love from the Louder with Crowder Dot Com website.
But Facebook is...you know, Facebook. Their algorithm hides our ranting and raving as best it can. The best way to stick it to Zuckerface?
Sign up for the LWC News Blast! Get your favorite right-wing commentary delivered directly to your inbox!
International
'We want to be heard': Parents demand school board do something about our favorite ginormous fake-knocker'd shop teacher
February 17, 2023
There was another contentious Halton school board meeting in Canada. Halton is home to Oakville Trafalgar High School, which is home to beautiful and brave trans teacher -- and 2022 Louder with Crowder Dot Com Woman of the Year -- Kayla Lemieux. Parents demand their voices be heard about what they call Lemieux's questionable fashion sense.
Parents want the school to develop a "professionalism policy," which the school board says they are unable to do over a teachers' union dispute. Until the new union contract is rectified, the school board is unable to implement any new policies. They are also unable to create a dress code policy for staff -- had Lemieux been a student, how they/them dress would be inappropriate -- over what is called "equity and human rights issues."
A lawyer representing a group of parents claim the school board's "decisions should be guided by a concern for our children." A parent told the school board, "You cannot prevent parents from issuing feedback or recommendations with respect to their own children." They must both be new here.
This is all as reported by The Peterborough Examiner, which adds the need for a professionalism policy "surfaced after a shop teacher last fall showed up at Oakville Trafalgar High School wearing sheer tight shirts on top of large fake breasts with protruding nipples — photos of which went viral, garnering international headlines."
On behalf of international headlines, guilty!
I mean, dude.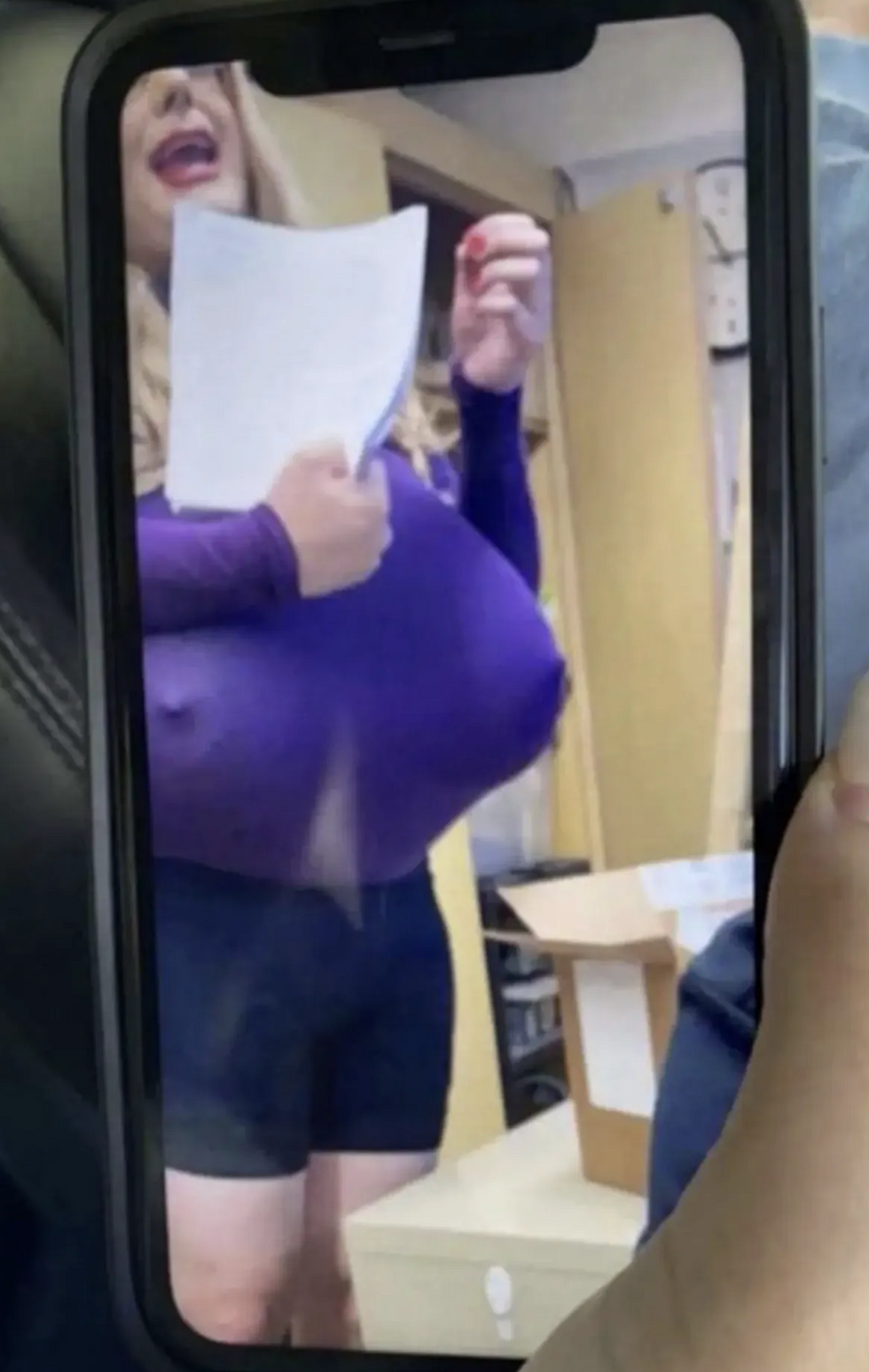 For what it's worth, last fall the anon boards started to report the teacher -- when identifying as a male -- was almost fired for "toxic masculinity" and would tell his shop class of impressional young boys how silly the idea of things like gender-neutral bathrooms is. That wasn't redpilling enough, so "Kayla" was born.
He's now upping the ante to exploit the very clown world the school and society itself has created. His long game is most likely to get fired, then sue for discrimination.
The fact that America didn't learn of this Canadian import for a year is questionable. As is the fact that her/she (mmmm chocolate) "dead" name has yet to be revealed.
Editor's Note
LwC is on Substack now! Each day we overwhelm your brains with the content you've come to love from the Louder with Crowder Dot Com website.. but algorithms hide our ranting and raving as best they can. The best way to stick it to Big Tech? Subscribe to For the Content!
DINGBAT Claims Canada Is BETTER Than The US! | Louder With Crowderyoutu.be