Watch: Kid Rock 'welcomes' Bill Maher to the GOP after Maher blasts school indoctrination and drag queens
November 01, 2022
Bill Maher is on a "we need to talk to each other" kick as of late. He's launched a new PODCAST to do so. No, the irony is not lost on us. Questions about his authenticity aside, it's at the very least good content. On the latest show, he welcomed from the cornfields of Romeo, Michigan, the early morning stoned pimp of the nation, the Detroit City cowboy, and the American badass... Kid Rock.
What can Maher and Rock find common ground on? Among other things, they aren't enamored by the Democrat political belief we should introduce five-year-olds to grown men who dress like women.
Kid Rock | Club Random with Bill Maheryoutu.be
I would be a very bad parent right now, because I would fight. We would be very aligned on this, a lot of this. I would be a very bad parent because they would be doing things in the school that I didn't think was appropriate.

Not from either side or point of view. The subject itself. They are five. Can we just do blocks and the sky is blue before we get to drag queens?

At which point, Kid Rock welcomed Bill Maher to the Republican party. We have punch and pie.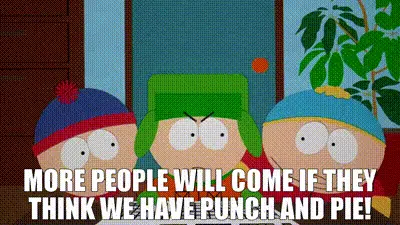 Yes, you would THINK we can let kids learn about colors and shapes before we introduce them to Jenna Talia. But Bill Maher's CURRENT political party won't allow it. Bill Maher's CURRENT political party views drag queens as the literal only way to prove how tolerant you are.
The more conservatives say something is inappropriate, the more the Democrat Party makes it a part of their very being. There have always been drag shows. Then minors would dress up like women and entertain adults in bars. Conservatives said, "hey, this seems inappropriate."
The left doubled down with "Drag Queen Story Time." Conservatives said, "guys, let's leave children alone because this is wrong."
Now we have the Biden administration funding drag shows overseas. It is unclear if they are "family-friendly" drag shows.
It's nice to know Bill Maher agrees with Kid Rock that that's wrong. We shouldn't indoctrinate kids. Free speech is an absolute. And when in doubt, get stoned. Rock/Maher 2022.
Editor's Note
LwC is on Substack now! Each day we overwhelm your brains with the content you've come to love from the Louder with Crowder Dot Com website.. but algorithms hide our ranting and raving as best they can. The best way to stick it to Big Tech? Subscribe to For the Content!