Each day we overwhelm your brains with the content you've come to love from the Louder with Crowder Dot Com website.
But Facebook is...you know, Facebook. Their algorithm hides our ranting and raving as best it can. The best way to stick it to Zuckerface?
Sign up for the LWC News Blast! Get your favorite right-wing commentary delivered directly to your inbox!
Culture
TikToker Ends Joy Behar Over Ridiculous 'When Black People Get Guns' Comment
June 10, 2022
My favorite crusty, old, cantankerous leftists are the ones who are so desperate to call their opponents racist and view every opinion their opponents have as being that of racists, they don't quite hear the words coming out of their own mouths. Exhibit Q is Joy Behar's problematic comments about black people and guns. Popular TikToker Sav has a question for Behar and people like her. Also, it's Sav's birthday weekend, so Happy Birthday!
To recap, Behar said "Here's the thing, once black people get guns in this country, the gun laws will change. Trust me." I wish I could tell you it was the dumbest thing she has said this year, but it barely cracks the top three. But Behar is of the impression black people don't own guns and wouldn't know how to obtain a gun. Sav wants to know, does Joy Behar even know a black person?
"Those of y'all who claim to be 'anti-racist,' what do you really think when you see a black person? We can't get an ID or a driver's license. Our child can't read, write, or do math, or meet the standards set for graduation. We tremble at the sight of cops, so apparently, we can't have cops in our neighborhoods. And now we don't own weapons."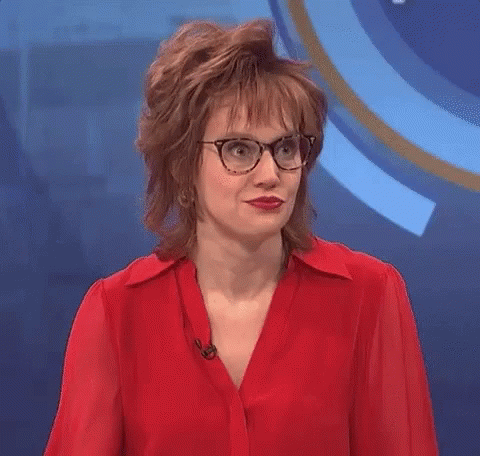 There should be a name for what you call what Joy Behar is doing:
This is the thinking of crusty, old, coastal elitist dingbats like Joy Behar. Anyone who disagrees with them is racist. People from the south are racist. The only people who support gun rights are southerners. Therefore, if you scare southerners and conservatives with black people, they'll suddenly support gun control!
In the real world, it's really like this:
Black people already have guns. As do Latinos, Asians, Muslims, and millions of other Americans not as white as Joy Behar. The fastest growing demographic for gun ownership is black women. Yet, Republicans aren't calling for gun control... but people like Joy Behar are. It kinda makes you wonder why and what she's so afraid of.
The Louder with Crowder Dot Com Website is on Instagram now!Follow us at @lwcnewswire and tell a friend!
LIBERAL PRIVILEGE: Joy Behar MISGENDERS Caitlyn Jenner... Nobody Cares! | Louder With Crowderyoutu.be