The View goes "ViewAnon" with lunatic theories on why Joe Biden got caught with classified documents
January 13, 2023
Shout out to whoever first came up with "ViewAnon" on Twitter. Much like the first person to use "gaslighting" as an intentional pun for GasStoveGate, I tip my hat you.
Joe Biden is embroiled in a controversy where, it seems every day, more and more classified documents are found at his home or former office. It makes you wonder how he could be so irresponsible. And I get the desire for his supporters to respond in a partisan fashion. Responding in a partisan fashion is how I make my living. There are right ways and there are wrong ways to go about it though. The right way would be to say you don't care about Biden's classified documents. Or, do what cable news does and claim everything Donald Trump does is always worse.
The shrill harpies on The View went with the wrong way. Imply it's a GOP conspiracy.
"You know what I think? I've never seen a luckier person than Donald Trump Just as we're this close to getting him, somehow these documents appear!"

"Does it feel like oppo-research to you? Does it feel like the Republicans are behind it?"

"I saw Goody DeSantis put a box of paper in Joe Biden's Corvette."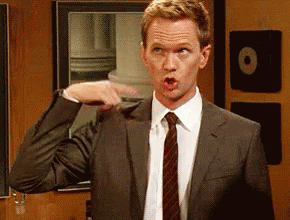 Keep in mind that The View is a part of ABC's NEWS division and not their entertainment division. Has this been an episode of Grey's Anatomy where Merideth got into an argument with a MAGA patient and made these claims, they would sound far-fetched enough.
If I claimed the Deep State planted papers in Trump's bathroom, I'd get throttled on Facebook and tagged by "independent" "fact" checkers for spreading "misinformation." The broads on The View have the right political opinion though, so ABC News let's its side.
We credit The View for being the most trusted name in content for low-information leftists. But they should at least try to make sense.
And if the GOP were to be behind this, I'd like to think we'd be competent enough to leak the information BEFORE the midterm election.
Editor's Note
LwC is on Substack now! Each day we overwhelm your brains with the content you've come to love from the Louder with Crowder Dot Com website.. but algorithms hide our ranting and raving as best they can. The best way to stick it to Big Tech? Subscribe to For the Content!
PSYCHOS on 'The View' Call for Arresting Tucker Carlson & Tulsi Gabbard | Louder With Crowderyoutu.be