Goldberg SPEARS Rihanna over her controversial Super Bowl performance: "I was disgusted by it"
February 17, 2023
Rihanna's controversial Super Bowl performance is still being debated. "Controversial" in the "slay queen vs ewww gross" aspect. Add one more to the "eww gross" column. WWE Hall of Famer Bill Goldberg.
Goldberg revealed on his "CarCast" podcast he was not a fan of the performance. In fact, he was disgusted by it.
I thought Rihanna was frickin horrible. I mean, I was disgusted by it. That's all. Let's just say that. I thought it was horrible. I thought it was disgusting. I thought it was horrible.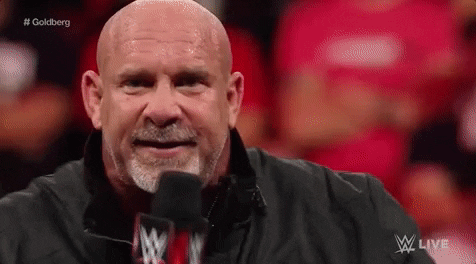 As LwC's resident wrestling nerd, I would be ill-serving the reader if I didn't use this as an opportunity to share the greatest Bill Goldberg-related clip of all time: Big E discussing Goldberg as his dream opponent.
Or point out how wrestling Twitter was quick to criticize a performance themselves.
Goldberg's biggest issue with Rhianna was the crotch-grabbing and hand-sniffing. As reported on LwC, let's set aside her backup dancers looking like dystopian doctors in hazmat suits coming to arrest you for playing catch with your daughter in 2020. Rihanna appeared to grab her crotch, then sniff her hand. Because of course she did.
She also grabbed her butt for some reason. Which is apparently supposed to "trigger" far-right viewers, but personally, we were just left confused.
Personally, like most Super Bowl half-time shows, I didn't find the performance worth having a strong opinion about either way. Rihanna rushed through her hits, and lip-synced most of it. It wasn't Prince playing "Purple Rain" in the rain, nor was it Janet Jackson's titty popping out.
Editor's Note
LwC is on Substack now! Each day we overwhelm your brains with the content you've come to love from the Louder with Crowder Dot Com website.. but algorithms hide our ranting and raving as best they can. The best way to stick it to Big Tech? Subscribe to For the Content!