Each day we overwhelm your brains with the content you've come to love from the Louder with Crowder Dot Com website.
But Facebook is...you know, Facebook. Their algorithm hides our ranting and raving as best it can. The best way to stick it to Zuckerface?
Sign up for the LWC News Blast! Get your favorite right-wing commentary delivered directly to your inbox!
crime
Security guard fakes mass shooting threat to get out of work, is caught by a lack of attention to details
August 05, 2022
We here at the Louder with Crowder Dot Com website understand that being a security guard isn't a glamorous job. You find yourself dealing with thieves and perverts for hourly wages. It can be a struggle to get out of bed. But it's 2022. Calling in mass shooting threats to get out of work at a huge concert isn't the way to go. I don't know who Janya Williams didn't want to see at Lollapalooza. But sheesh.
Here's the story. Janya sent her supervisor an anonymous message, through something called TextNow, "Mass shooting at 4pm location Lollapalooza. We have 150 targets."
OBVIOUSLY, the head of security of a major outdoor music festival is going to take that seriously. He told the team of the threat. Janya spoke up and said her sister saw a similar threat on Facebook. So, her boss asked for a screen capture. And this is where Jayna's story starts to fall apart.
She is alleged to have created a fake Facebook account for a bloke named "Ben Scott." "Ben" is the one who posted the Facebook threat. Jayna texted the screenshot to her supervisor, who forwarded it to the FBI. Just Jayna's luck, she caught the FBI when they weren't harassing a first-time drug offender.
"The FBI, however, reportedly traced the TextNow message back to Williams' IP address and iCloud."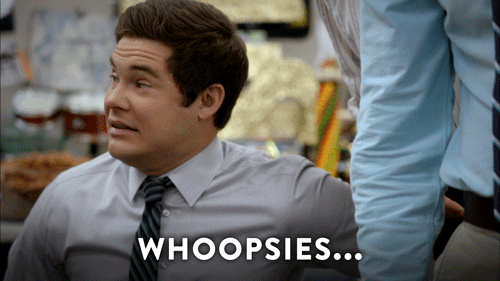 Jayna admitted to prosecutors she wanted to get out of work early. She is now in jail and being held on a $50,000 bond. So, on one hand, it worked! She did not have to go to work.
This whole ordeal was stupid for a number of reasons. It's 2022. Jayna could have just called in and said she was having schmovid symptoms. Also, assuming Jayna was born a female, she could call in a heavy period, unless she had used that excuse last week.
Jayna also forgot the most important detail of any scam: Keep it simple, stupid. We all bang out of work on occasion. Not everyone fakes terrorism, though.
The Louder with Crowder Dot Com Website is on Instagram now!Follow us at @lwcnewswire and tell a friend!
FBI Targets PARENTS Who Oppose Leftist Propaganda! | Louder With Crowderyoutu.be