Elon Musk claim: Feds drug tested me after smoking pot with Joe Rogan
August 05, 2022
If you were to pinpoint when Elon Musk went from being a progressive hero to a based one, it started when he smoked pot with Joe Rogan on Rogan's podcast. Maybe Joe's weed was laced with red pills. But that was the moment things turned around. Democrats started to hate him because he expressed the occasional opinion with which they disagreed. Conservatives cheered his edgelordiness and supported his attempts to burn Twitter down to show it the light. As it turns out, Elon got into a little trouble with the feds after the incident.
He made the claim to The Nelk Boys on their Full Send Podcast. This starts around the 28:00 mark.
Elon Musk Reveals His Knowledge on Aliens, Challenges Putin to UFC, and Predicts WW3youtu.be
Here's the problem. Weed? Ganja? The sticky-icky-icky? It's still federally illegal. And Elon Musk's Space-X holds a number of government contracts. Musk's competitors called up the feds to ask, "What's up with Jay and/or Silent Bob over there? Are you going to stand for this?"
No, the feds were NOT going to stand for it. They randomly had Elon piss into a cup to make sure he wasn't a drug addict. Also, to make sure his one puff of Rogan's herb didn't act as a gateway drug as the 1936 documentary Reefer Madness taught us it was going to.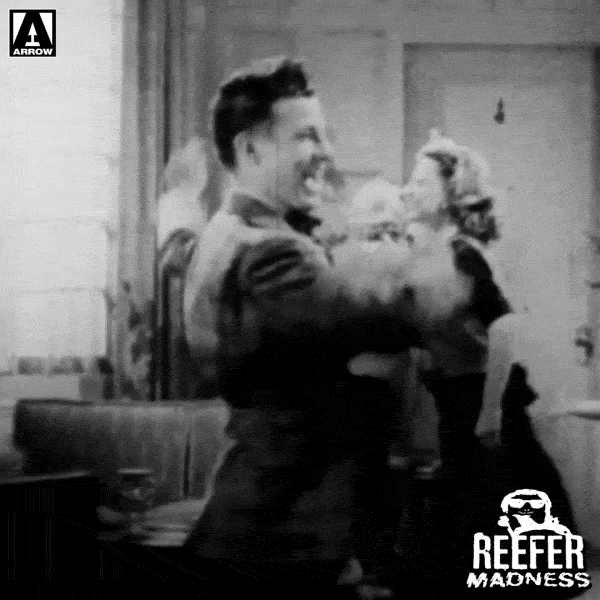 Elon Musk should consider himself lucky he only smoked pot and didn't briefly trespass on federal property. The feds would have him in solitary for an undetermined amount of time.
That one toke changed it all. Not that I'm saying it made Elon one of us. His views on guns need some work, and I don't think he is as free speechy as advertised.
It's just odd that a puff of a marijuana cigarette was the start of a green energy-obsessed billionaire falling out of favor with the left and into the arms of the right. We live in odd times.
The Louder with Crowder Dot Com Website is on Instagram now!Follow us at @lwcnewswire and tell a friend!
This is just wrong. | Louder With Crowderyoutu.be