Each day we overwhelm your brains with the content you've come to love from the Louder with Crowder Dot Com website.
But Facebook is...you know, Facebook. Their algorithm hides our ranting and raving as best it can. The best way to stick it to Zuckerface?
Sign up for the LWC News Blast! Get your favorite right-wing commentary delivered directly to your inbox!
Big Tech
Elon Musk Makes 'Best and Final' Offer To Buy Twitter, Says Company Isn't Serving Its Free Speech Imperative
April 14, 2022
Twitter suspended the @LibsofTikTok account last night, claiming what they deemed "hateful content." As I sat down to write about it, I went to see if Elon Musk had chimed in yet. Musk has been very vocal about the inner workings of the bird app lately. Elon didn't comment on LOTT yet. However, he did offer to buy Twitter outright!
Musk has hired Morgan Stanley to make his "best and final offer" to buy Twitter. His offer is for $54.20 a share, which would put the total value at $43 billion. Yes, "420" is in the offer.
Also, this isn't a Tweet he sent. This is an official filing with U.S. Securities and Exchange Commission. The "hostile takeover" we were expecting when Musk decided not to join the board of directors? This is it.
In a letter to Twitter's board of directors, Musk said he believes free speech is a "societal imperative" for a functioning democracy and believes in the platform's potential. Then, he dealt with the people who work for Twitter. "I now realize the company will neither thrive nor serve this societal imperative in its current form. Twitter needs to be transformed as a private company."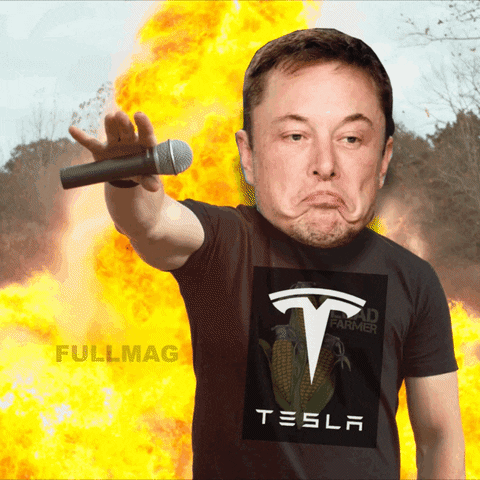 Musk hinted that the reason he opted against joining the board of directors was the company's lack of commitment to free speech. Employees had been whining ever since Musk was first announced as a shareholder, worried he'd get in the way of their mission to "moderate content." It's unclear what was said by whom that led to Musk making his decision on Saturday. But I still believe there has to be a file of a Zoom call somewhere that needs to leak to the internet.
Bloomberg expects the offer to be rejected, citing one analyst who says the company hit $70 a share less than a year ago. We'll all find out soon enough. Start popping popcorn now.
The Louder with Crowder Dot Com Website is on Instagram now!Follow us at @lwcnewswire and tell a friend!
Elon Musk Has Twitter by the Balls! Can He Actually Change It? | Louder With Crowderyoutu.be