Each day we overwhelm your brains with the content you've come to love from the Louder with Crowder Dot Com website.
But Facebook is...you know, Facebook. Their algorithm hides our ranting and raving as best it can. The best way to stick it to Zuckerface?
Sign up for the LWC News Blast! Get your favorite right-wing commentary delivered directly to your inbox!
Big Tech
Former Twitter CEO Jack Dorsey Speaks Out About Elon Musk Drama, Sounds Somewhat on Elon's Side
April 17, 2022
The founder of Wikipedia hates what his creation has turned into. That crosses my mind when former Twitter CEO Jack Dorsey opines on Big Tech and his former company. Our dude has already apologized for ruining the internet. And he's had a few things to tweet about the drama surrounding Elon Musk and the bird app. When we left off on Friday, Twitter's Board of Directors announced a poison pill to prevent Musk from taking over, and Musk might be bringing on partners to take over anyway.
I cop to this being speculation on my part. Maybe I'm high on Easter mimosas and stale Peeps. But Dorsey isn't a dummy. He knows anything he tweets at this time about the company is going to cause chuckleheads like me to go "Hmmm." It's also not the first time he's done so.
Musk wants to make the Twitter algorithm open source. On Thursday, he said "I believe Twitter should open source the algorithm. [If they throttle or edit anyone's tweets] that action should be made apparent so you can see that an action has been taken. So that there's no sort of behind the scenes manipulation, either algorithm or politically or manually." An open-source algorithm is already a Musk idea Dorsey is a fan of and said so last month.
This brings us to the current brouhaha. Musk's reason for turning down a Board of Directors seat and purchasing the company is because he feels Twitter can't (or won't) make the changes it needs as a public company. Dorsey on Friday sounds like he is not (or no longer) a fan of Twitter being public.
Elon's also no fan of the current board of directors. It would appear, neither is Jack.
I mean...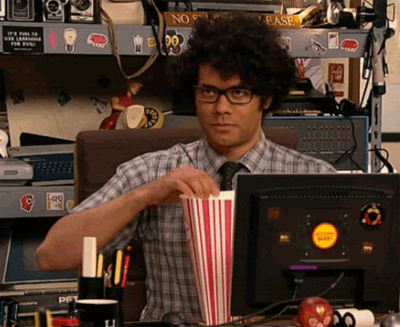 Like I said at the beginning of this post, speculation. Mayhaps Jack is content living out his day swimming in a fault full of money ala Scrooge McDuck. It's worked for Tom Anderson from MySpace all these years. I wish we knew what we had with Tom when we had it. We didn't have these problems with Tom as our friend. He just wanted us to discover music, make our IRL friends fight out who made our Top 8, and let us say whatever the f*ck we wanted. But that's all beside the point.
The issue at hand is Monday's start of Elon's Hostile Subtweet: Week 3. Twitter's board of directors went nuclear at the end of Week 2. Musk is talking about bringing on a team of investors. I'm just saying, I can think of stranger things happening than an Elon/Jack alliance.
The Louder with Crowder Dot Com Website is on Instagram now!Follow us at @lwcnewswire and tell a friend!
Elon Musk Continues to SPANK Twitter: Takes a Seat on the BOARD! | Louder With Crowderyoutu.be