Each day we overwhelm your brains with the content you've come to love from the Louder with Crowder Dot Com website.
But Facebook is...you know, Facebook. Their algorithm hides our ranting and raving as best it can. The best way to stick it to Zuckerface?
Sign up for the LWC News Blast! Get your favorite right-wing commentary delivered directly to your inbox!
Culture
CEO lays off a bunch of people, emotes on LinkedIn with a crying selfie so you feel bad for him
August 12, 2022
Layoffs are an unfortunate fact of life. Especially in this economy, with this inflation, as the Biden White House is set to raise taxes more. Yes, I know the July jobs numbers sucked less than expected when the number of full-time jobs lost was offset by the amount of second jobs people needed to take to get by. The people losing their full-time jobs or needing a second job think you can eat a d*ck with your July statistic. Also on the list of people who can eat a d*ck is Braden Wallake, CEO of HyperSocial.
He had to lay off a bunch of people and emoted about it in a LinkedIn post. Ironic because, according to Vice, HyperSocial specializes in services like optimizing LinkedIn posts. Wallake ended the emofest with a crying selfie so you feel bad for him.
Some choice quotes:
"This will be the most vulnerable thing I'll ever share."
The most vulnerable thing the people you laid off will have to share is with their family and/or the bank that holds their mortgage.
"Days like today, I wish I was a business owner that was only money driven and didn't care about who he hurt along the way."
Excuse me.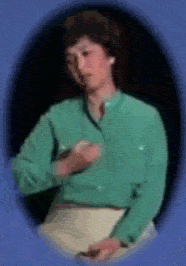 Okay, one more quote.
"I just want people to see, that not every CEO out there is cold-hearted and doesn't care when he/she have to lay people off. I'm sure there are hundreds and thousands of others like me. The ones you don't see talked about."
Right. Because those business owners have dignity and self-respect. And know that while it's unfortunate when it has to happen, no one is going to feel bad for the person who did the laying off. So they don't make it sound like they are the suffering victim here. As opposed to the people who now need to look for work amid skyrocketing inflation. Side note: I wonder who the CEO of a dotcom operating out of Massachusetts voted for?
Wallake ended by saying he "can't think of a lower moment than this." Ten bucks say the people who lost their jobs can. They could also use an extra ten bucks.
I don't fault someone who needs to make the difficult choice to let people go. Running a business is hard, especially because you have the livelihood of your employees and their families weighing on you with every decision that needs to be made. But when those hard decisions need to be made, lock your door and grab the bottle of bourbon you keep in your desk draw. Crying about it on a public forum only makes you look like an assclown.
The Louder with Crowder Dot Com Website is on Instagram now!Follow us at @lwcnewswire and tell a friend!
I'm the ENEMY of the Mainstream Media! Here's Why... | Louder With Crowderyoutu.be