LOL! Elon Musk Celebrates Jack Dorsey Resigning... With a Tweet Comparing New CEO Parag Agrawal to Stalin
December 01, 2021
Jack Dorsey shook up Twitter on Monday when he announced he was quitting Twitter. I'm not sure if the real world cares that much. Twitter is the least used social media platform. And as Dave Chappelle teaches us, Twitter's not a real place. But quality shitposting is quality shitposting. And Elon Musk came in clutch with a simple meme: incoming CEO Parag Agrawal as Joseph Stalin, disappearing Jack Dorsey.
According to The Independent, "The original image depicted Stalin and his pal Nikolai Yezhov, who was the man pictured to the right of Stalin. Years later, however, Stalin apparently made the decision to remove Yezhov from this photograph at the Moscow Canal. In addition to editing out Yezhov, photo retouchers also inserted a new level of water to cover up the space where Yezhov once stood."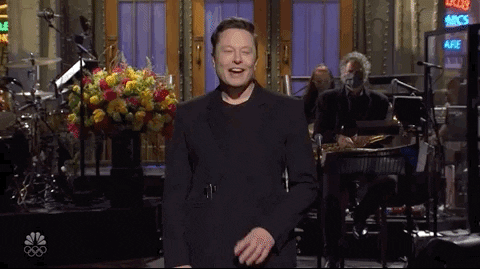 Not my favorite Elon tweet. It's going to be hard to top Musk asking a United States senator if he just ejaculated. A quick meme accusing the brain trust at Twitter being commies--because the brain trust at Twitter is commies--definitely ranks top three.
The only question is what exactly Musk is trying to say in his tweet He didn't include a caption. The only logical example is that Musk is an avid reader of the Louder with Crowder Dot Come website and reads our post about how much Agrawal hates free speech. That's what I'm going with until there's evidence proving me wrong.
Get your content free from Big Tech's filter. Bookmark this website and sign up for our newsletter!
MICHIGAN SHOOTER: ALL Of the Warning Signs IGNORED | Louder With Crowderyoutu.be