Each day we overwhelm your brains with the content you've come to love from the Louder with Crowder Dot Com website.
But Facebook is...you know, Facebook. Their algorithm hides our ranting and raving as best it can. The best way to stick it to Zuckerface?
Sign up for the LWC News Blast! Get your favorite right-wing commentary delivered directly to your inbox!
joe biden
Congressman Claims Joe Biden Isn't Lying About Georgia Voting Bill, Posts Text That... Proves Biden IS Lying
January 12, 2022
It's rare in politics and social media to see someone own themselves as bad as this. Congratulations, Rep. Ted Lieu, you are in the history books.
At issue is Joe Biden's speech yesterday where he lied about Georgia's common-sense voter integrity reform. Not to be confused with Joe Biden's speech from last summer where he lied about Georgia's common-sense voter integrity. The key difference is Joe Biden is ten points less popular with the American people. Biden claims Georgia banned handing out water. It's not true.
Here's a complete lie that Joe Biden is telling about the Georgia voter law.

It does not make it illegal to give people water.

It makes it illegal for people AFFILIATED WITH CAMPAIGNS to electioneer by giving people gifts in line. pic.twitter.com/CjmtvgBncs
— Greg Price (@greg_price11) January 11, 2022
A ban on electioneering within a certain distance of a polling place is common in most if not all of the fifty states. Political organizations can't hand out bottles of water with their organization or preferred candidate on the label.
This is where Rep. Lieu comes in. He tweeted the text of the bill with the word "water" highlighted. The congressman believed this proved Joe Biden wasn't lying.
He missed all three words before and after the word "water." And I quote (emphasis mine):
"This Code section shall not be construed to prohibit a poll officer from distributing materials, as required by law, which are necessary for the purpose of instructing electors or from distributing materials prepared by the Secretary of State which are designed solely for the purpose of encouraging voter participation in the election being conducted or from making available self-service water from an unattended receptacle to an elector waiting in line to vote."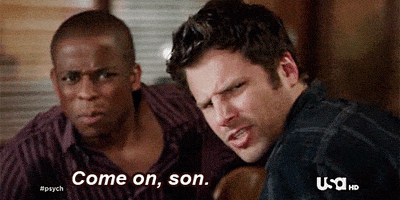 Not only did this nincompoop share a passage of a bill that proves what Joe Biden says isn't true, but the passage was also UNDERLINED IN THE BILL BECAUSE THEY KNEW PEOPLE WHO LIE ABOUT THIS PART.
Congratulations go out to Rep. Ted Lieu. On only the 12th of January, we may have a winner for YOU PLAYED YOURSELF moment of 2022.
Get your content free from Big Tech's filter. Bookmark this website and sign up for our newsletter!
IN RED AMERICA ("Back in America" Parody) | Louder With Crowderyoutu.be