Elon Musk Defies Haters, Absolutely Crushed His Opening Monologue on SNL
May 09, 2021
Elon Musk hosted SNL last night, after a few weeks of controversy over his appearance. Musk is notorious for being two things progressive douchelords hate: a billionaire and someone who has different opinions than they do. The people who write and/or perform for SNL are progressive douchelords. It was no surprise they were allegedly told they didn't have to come to work if they didn't want to. Not sure if anyone boycotted. But Musk showed up. And he absolutely crushed his opening monologue.
Elon Musk Monologue - SNLyoutu.be
I'm actually making history tonight as the first person with Asperger's to host SNL. Or, at least the first to admit it.
Actually, this "misleading claim" is currently being fact-checked by Twitter. Dan Aykroyd "was the first person with Asperger's syndrome to host the show." Though they may have him confused with being an assburger. Just saying, Aykroyd is the least talented Blues Brother, Ghostbuster, and groundskeeper at the Bushwood Country Club.
To anyone I've offended [on Twitter], I just want to say, I reinvented electric cars, and I'm sending people to Mars on a rocket ship. Did you think I was also going to be a chill, normal dude?

All I hear all the time is, 'Elon Musk, all he ever does is smoke weed on podcasts.' Like I go from podcast to podcast lighting up joints. It happened once. It's like reducing O.J. Simpson to "Murderer." It happened one time. Fun fact. O.J. Also hosted this show in '79. And again in '96. Killed both times."
I ask for so little in life. Please, to the god or gods of content, have OJ Simpson respond to Musk on Twitter.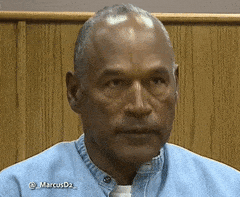 The controversy was much ado about nothing. Elon Musk was funny. A Chinese rocket didn't crash anywhere in our country. SNL, once known for brilliant political satire, once again ignored the wealth of material provided them by Joe Biden this week. Overall, another bland Saturday at 30 Rock.
But Elon was still really funny.
Looking for a fashionable way to support Louder with Crowder? Get your swag at Crowdershop today!
Would Caitlyn Jenner Actually Improve California? | Louder With Crowderyoutu.be