Twitter employees write angry letter about rumor Elon Musk will fire 75% of them, don't grasp how this works
October 25, 2022
Elon Musk, at least in theory, should be the official owner of Twitter by Friday. He must complete the acquisition by then or the lawsuit will continue. We'll get to him firing 75% of the staff and the angry letter by Twitter's "commie as f*ck" employees in a second. To prepare you for Friday, please review this PSA from actor Jeremy Piven.
Ari ''Terminator'' Gold, Paintball revengewww.youtube.com
Musk has, allegedly, been telling investors he plans to fire 75% of Twitter employees. It took him a while, but Elon realizes he overplayed for the least used, least popular social media platform on the internet. And that's without factoring in all the fake accounts.
Twitter employees are none too happy at the thought of Elon going Wolvie-berserk style on payroll. They sent the billionaire an open letter reviewed by Time Magazine. Some choice cuts:
Elon Musk's plan to lay off 75% of Twitter workers will hurt Twitter's ability to serve the public conversation. A threat of this magnitude is reckless, undermines our users' and customers' trust in our platform

There is no trust in the platform. You, the undersigned Twitter workers, are responsible for that. Hence 75% of you being wished well in your future endeavors.
We demand leadership to respect the platform and the workers who maintain it by committing to preserving the current headcount.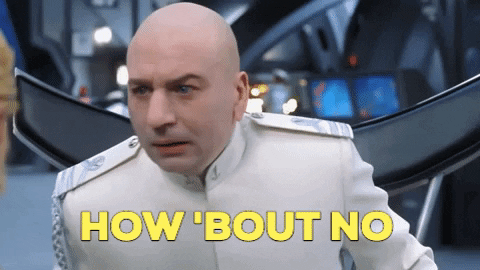 We demand that leadership does not discriminate against workers on the basis of their race, gender, disability, sexual orientation, or political beliefs.
Emphasis mine. Because the people working at Twitter are all about discriminating over political beliefs. Providing, natch, those beliefs are different from the employees of Twitter.
We demand to be treated with dignity, and to not be treated as mere pawns in a game played by billionaires.
Elon Musk is no dummy. He knows that discretion is the better part of... you know, the thing. I'm sure if he chooses to respond to this letter, it will be with tact and decorum. If it. were me, I'd respond with a .gif: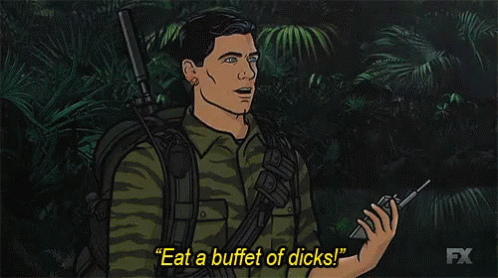 I hope everyone has been popping popcorn the entire time and has plenty on reserves. We're going to start munching away starting, in theory, on Friday.
Editor's Note
LwC is on Substack now! Each day we overwhelm your brains with the content you've come to love from the Louder with Crowder Dot Com website.. but algorithms hide our ranting and raving as best they can. The best way to stick it to Big Tech? Subscribe to For the Content!
BALLSY: UFC Fighter PROMOTES CHRISTIANITY in Islamic Abu Dhabi! #UFC280 | Louder With Crowderyoutu.be