Watch: Best Buy manager hypes up employees before the Black Friday hordes attack Steve Austin style... with beer
November 26, 2022
In a bygone era when I was a young lad and worked in retail, Black Friday was overhype. It was a busy shopping day stores opened normal time for. And while you would see videos of people wildin' out on the evening news (that's how we got content in the olden days), real ones knew the worst day was the Saturday before Christmas.
But we live in modern times where customers have become savage. Others come out just for the Black Friday "experience." I guess hype videos like this Best Buy manager rallying the troops are necessary.
It's from a few years ago (shout out to Whiskey Riff), but I'm a sucker for a good pro rasslin' reference. "Stone Cold" Steve Manager, take it away.
That's one way to rally the troops.
I said that's one way to rally the troops.
The troops. They're rallied. Let's go!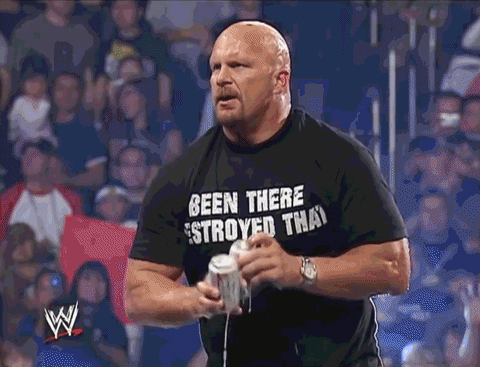 It should come as no surprise that a Best Buy would be this hardcore. Another difference between the bygone era and 2022 is that shoplifting these days isn't so much "illegal" as much as it is "equity." CNTL+ALT+blame progressive voters who elected progressive politicians to intact progressive policies that have caused progressive cities to become crime-ridden suck holes.
Other big box stores will have security open the door for shoplifters, make sure they aren't stealing more than $999 worth of merch, and send them on their way. At Best Buy, they train for the occasion and drop you if you even think about it. Sometimes the employee will get dropped, but at least she tried.
And to those of you who were at the door two minutes 'til midnight and ready to stab someone over a flatscreen... why? We have a thing called the Internet now. They'll deliver it to your house.
Editor's Note
LwC is on Substack now! Each day we overwhelm your brains with the content you've come to love from the Louder with Crowder Dot Com website.. but algorithms hide our ranting and raving as best they can. The best way to stick it to Big Tech? Subscribe to For the Content!
There Are Only 2 GENDERS | Change My Mindyoutu.be