'That's What Free Speech Means:' Elon Musk Addresses Worst Critics Ahead of Twitter Ownership Announcement
April 25, 2022
UPDATE: It's official!
Neither Elon Musk nor Twitter has made an official announcement about a sale yet. All we have are the rumors that a deal has been reached, and meltdowns over those rumors. The billionaire and possible owner of both Twitter and "the libs" took to the bird app to address his worst critics.
"I hope that even my worst critics remain on Twitter, [sic] because that is what free speech means."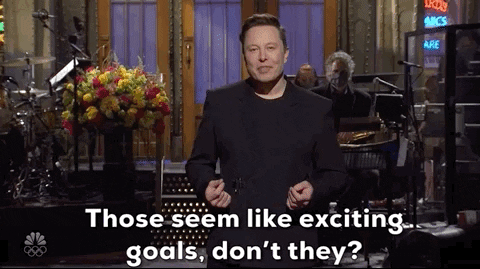 The rub is Musk's worst critics are the ones who think free speech means only for them, the leftist twat muffins who view any opposing viewpoint as hate and think the fate of the free world rests upon the shoulders of anonymous Twitter employees being allowed to "moderate" those opposing viewpoints.
Elon can rest assured, though. Much like Donald Trump's critics and George W. Bush's critics, no one is moving to Canada. They will all stay on the platform and make sure you know it's under protest. After all, how can corporate media write think pieces based on cherry-picking five random tweets with the same silly opinion if they're not on Twitter?
It was a busy weekend for all involved. The New York Times reported that Twitter's board of directors met on Sunday to discuss the potential deal. Once Musk announced he had secured the financing and Wall Street was on board, things moved rather quickly. It was first thought Twitter would announce plans when they presented their quarterly earnings on Thursday. Now, the rumor is the deal has been struck, and we'll find out about it.

Musk's tweet leads me to believe a deal has already been struck and they're just crossing the t's and dotting the lowercase j's. But I also thought yesterday that Musk pulled out of the deal. So, I've been known to be a nincompoop.
Though...
The Louder with Crowder Dot Com Website is on Instagram now!Follow us at @lwcnewswire and tell a friend!
Deal Incoming! Elon Musk (almost) Owns Twitter! | Louder With Crowderyoutu.be