Each day we overwhelm your brains with the content you've come to love from the Louder with Crowder Dot Com website.
But Facebook is...you know, Facebook. Their algorithm hides our ranting and raving as best it can. The best way to stick it to Zuckerface?
Sign up for the LWC News Blast! Get your favorite right-wing commentary delivered directly to your inbox!
Liberal Media
MSNBC Analyst With Funny Hair Claims 'Elon Musk Bro' Confronted Him at Airport, The Internet Calls Bulls***
April 28, 2022
Anand Giridharadas is a contributor on MSNBC. Like most leftists employed by the media, he is freaking out about Elon Musk owning Twitter. Giridharadas appeared on Joy Reid's show and said some dumb stuff about Elon Musk being a white man. Then a totally real thing happened to Anand at the airport.
"Some Musk bro just confronted me at an airport, right outside security, but only once he had cleared it, in case you're wondering whether this digital army he is unleashing is online-only."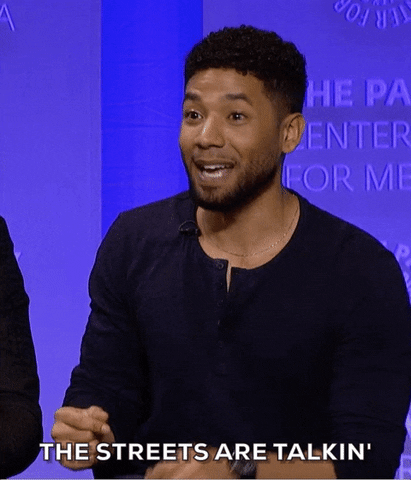 In order for this to be a real thing that happened, someone would have to watch MSNBC (which they don't do, and they really don't watch Joy Reid's show), have seen Giridharadas' comments, and stepped to him at the airport. There is also the question of how exactly the Musk Bro identified himself as a Musk Bro. Was he wearing a DOGE shirt and a crypto hat? Details are needed. But details would mean Giridharadas thought this story through. To his credit, he didn't claim his "seven-year-old" came up to him concerned about the content moderator.
Sure, we could get upset by the obvious lie. But I agree the laziness is more offensive.
The odds of this being believable are the same odds of another famous hoax.
You wonder if, when liberals spin these unbelievable tales, they think they are actually fooling anyone. Or if they know it's bullsh*t for an audience of other liberals who know it's bullsh*t but will pretend it really happened for political reasons. Either way, Elon Musk has broken people's brains, and it shows no signs of stopping. If people are going to make stuff up, they need to spend a little more time on their stories. Even Jussie Smollett would read that tweet and say, "I don't believe you."
The Louder with Crowder Dot Com Website is on Instagram now!Follow us at @lwcnewswire and tell a friend!
Garbage Human Joy Reid's Delusional Take on Kyle Rittenhouse | Louder With Crowderyoutu.be