Each day we overwhelm your brains with the content you've come to love from the Louder with Crowder Dot Com website.
But Facebook is...you know, Facebook. Their algorithm hides our ranting and raving as best it can. The best way to stick it to Zuckerface?
Sign up for the LWC News Blast! Get your favorite right-wing commentary delivered directly to your inbox!
Twitter 'Employee' Not Okay, Claims Working There Like 'Living in Ukraine' Now That Elon Musk Owns Him
April 27, 2022
Tony Fernandez works at Twitter (for now) and is NOT okay. He released a video letting people know working there now that Elon Musk is his daddy is like living in war-torn Ukraine. Only worse, because it's happening to him. Fernandez is calling on Twitter supporters to change their profile picture blue on Friday to send Elon a stern message! What that message is, I'm unsure of. But send it!
If putting the word "employee" in quotes and the word "comedy" at the top of the page didn't give things away, "Tony" is not an employee. He's comedian Danny Polishchuk. You may remember him from such roles as "Woke" in the classic When Wokes and Racists Actually Agree on Everything. After a week and a half of meltdowns and leaked audio, tell me you don't picture Twitter employees saying these exact quotes.
Working at Twitter is Like Living in Ukraine Now😥youtu.be
"Being at Twitter right now is like living in Ukraine. I now spend most of my day hiding in a bunker in the basement of our building in the event that Elon Musk shows up. He's our Putin."
Ten bucks say when the screen captures of Slack channels start to leak, soon to be former Twitter employees are making the same comparison.
"Where else am I going to make $220,000 per year plus benefits with only a bachelor's degree in gender studies with a focus in protesting and anti-capitalism? Nobody understands how expensive it is to live in San Francisco. Plus, I have a wife and her boyfriend and her boyfriend's boyfriend to support."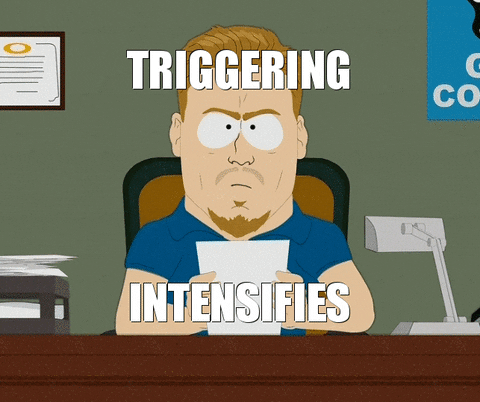 Danny also quotes MSNBC's Ari Melber's stunning lack of self-awareness about "reach" and "throttling." That was a nice touch.
The funniest thing isn't so much the video (which is hilarious), but knowing that employees of the bird app who are acting like this lack the self-awareness to know everyone outside of their bubble is laughing at them. Not just comedians and right-wing content hustlers. Normal people, who hear Twitter employees ask, "Is there an updated understanding of what 'free speech means'" and respond "No, you soy-brained, Rep. AOC-stanning chucklehead."
Twitter employees are NOT okay right now. The rest of us are having a blast.
The Louder with Crowder Dot Com Website is on Instagram now!Follow us at @lwcnewswire and tell a friend!
German SJW FREAKS OUT on Free Speech Question!! | Louder With Crowderyoutu.be