Each day we overwhelm your brains with the content you've come to love from the Louder with Crowder Dot Com website.
But Facebook is...you know, Facebook. Their algorithm hides our ranting and raving as best it can. The best way to stick it to Zuckerface?
Sign up for the LWC News Blast! Get your favorite right-wing commentary delivered directly to your inbox!
Comedy
Chris Rock Drops a Deuce on Amber Heard: 'Once You Sh*t in Someone's Bed, You're Guilty of Everything'
May 16, 2022
Chris Rock, fresh off getting a kick or two in on the crazy dude who attacked Dave Chappelle, returned to the stage in London. The comedian added a new bit to his act, responding to a celebrity news story that everyone has been talking about. No, not Will Smith. Amber Heard, who critics call Amber Turd because the actress left a poop in ex-husband Johnny Depp's bed.
Fox News reports that Rock told his London audience they should believe all women. Yes, believe all women. EXCEPT for Amber Heard.
"What the f*ck is she on? She sh*t in his bed! She's fine, but she's not sh*tting fine. She sh*t in his bed. Once you sh*t in someone's bed, you're just guilty of everything. What the f*ck is going on there?"
Rock was surprised they still had a relationship after the fecal delivery, saying, "It must be amazing p***y. I've been with some crazy b*tches, but God damn." God damn, indeed. Let he who hasn't found himself asking "is this one a little too crazy" cast the first stone.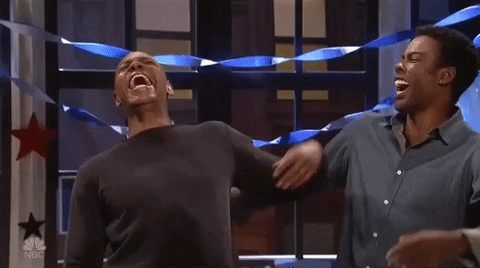 To recap, during one of their fights, Johnny Depp found a dookie in their bed. There is no description or retelling of the story that would top Johnny Depp telling the story himself. A security guard later testified under oath that Ms. Turd confessed the "defecation" to him and said it was a prank gone wrong. Unclear as of this point is who's exact poop it was and how Amber Heard obtained the poop, then delivered the poop to the bed. Amber Heard has yet to address the matter on the stand. However, she did fire her PR team.
Chris Rock is currently in France for the first of three nights of shows. We will see if the comedian has any further insight into the fecal matter. The defamation trial involving Depp and Turd enters week eleventy-five.
The Louder with Crowder Dot Com Website is on Instagram now!Follow us at @lwcnewswire and tell a friend!
Amber Heard Copycat Pooper Strikes Louder With Crowder | Louder With Crowderyoutu.be