Viral Video Annihilates Alyssa Milano Over Shameless Race Pandering: 'Lady, I Don't Want to Hate You ...'
May 03, 2021
Alyssa Milano, former actress and current Twitter troll, rarely finds a leftist talking point she doesn't culturally appropriate. Her expertise is saying ignorant things about guns. She's dabbled in defunding the police she has no problem calling for stupid reasons. Since lecturing black people on how they are supposed to think and feel is the hottest new trend in progressive virtue-signaling, Milano decided to try her hand at that. Which, as you're about to see in this video, was her worst decision since she agreed to be in Dickie Roberts: Former Child Star. Milano started off by lecturing white people to "imagine what it's like to be a black man."
The actress hasn't been wrecked this badly since she was told she's too old for the Poison Ivy 2 reboot.
Imagine being a black man and being told by some white lady with a microphone that you and the criminal on TV are one and the same because you look alike. Imagine being told by society that white people can be all that they can be, but you as a black man, the content of your character is completely irrelevant. That you are the color of your skin and that is all you will ever be.

Imagine being told you can't figure out how to vote because of the color of your skin. Socioeconomics affects everyone, but apparently, you're not as smart as the poorest white person.

Lady, I don't want to hate you. I'm a 90s kid. I grew up with you.
I'm an 80s kid myself.
Being disappointed by Alyssa Milano spans generations.

I understand your heart is in the right place, but you are everything you preach against. You're not helping. You're making things worse. You're causing more division. You're causing more fear. Statistically speaking, I am more likely to be shot and killed by my black elderly neighbor across the street than the cop who patrols my neighborhood. Statistically speaking, homicide by cop is very rare. But people like you find power in fear. So you keep in front-page news. You don't have to be a white supremacist. You can be better.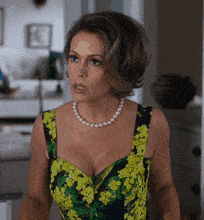 We're told that finding "common ground" is a virtue. The way to solving contentious issues is to meet in the middle. I've always been of the belief that conservatives and the African-American community can solve most of the world's problems starting at the "common ground" of our mutual dislike of white liberals. I think we can all agree that white liberals are the cause of most of our problems. Because exploiting those problems is how white liberals promote their agenda. For further example, please see House, The White.
White liberals, especially those who at one point in their life identified as "celebrities," are ignorant people constantly looking for new ways to divide Americans. Conservatives see it. African-Americans see it. If Alyssa Milano would calm down and stop reveling in the smell of her own lady boofs, she might see it too.
Get your content free from Big Tech's filter. Bookmark this website and sign up for our newsletter!
BLM Does NOTHING To Help Black Lives | CHANGE MY MIND Clipsyoutu.be