Each day we overwhelm your brains with the content you've come to love from the Louder with Crowder Dot Com website.
But Facebook is...you know, Facebook. Their algorithm hides our ranting and raving as best it can. The best way to stick it to Zuckerface?
Sign up for the LWC News Blast! Get your favorite right-wing commentary delivered directly to your inbox!
Sir Anthony Hopkins on Politics: "Actors are Pretty Stupid"
December 09, 2019
I could not have been the only one who, upon hearing that a movie called The Two Popes was an Oscar contender, rolled my eyes. My opinion has changed since reading about the movie, but at first, I assumed it would be one giant anti-religious political statement from Hollywood. Just because... Hollywood. So these comments from Sir Anthony Hopkins were surprising. Everyone wants to ask entertainers about politics just to get the presumed "ORANGE MAN BAD" sound-byte. But the star of Silence of the Lambs, Legends of the Fall, and Nixon isn't about that.
People ask me questions about present situations in life, and I say, "I don't know, I'm just an actor. I don't have any opinions. Actors are pretty stupid. My opinion is not worth anything. There's no controversy for me, so don't engage me in it, because I'm not going to participate."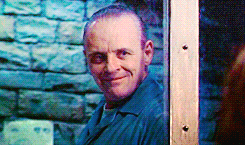 Stupid, and also really obnoxious (see Idiot Mark Ruffalo Threatens MSNBC to Stop Hiring 'White Conservatives…' and Alyssa Milano Goes on 'Sex Strike' to Protest Anti-Abortion Laws). One of the silliest things we do is put way too much importance on the opinions of people who play dress-up and make-believe. Which is not to say I'm not guilty of doing it myself. You may not like it when people care what famous people think. But when that famous person agrees with you -- especially on the rare occurrence of them saying something right-leaning- - it does help you make your point to a broader audience. Even if you hate the fact that it does. Multiple things can be true at once.
But especially during the Age of Trumpy Clickbait, it's gotten beyond ridiculous. Where some interviewers seem more concerned with asking actors about politics than the movie they are there to promote. Catch them off guard and/or saying something controversially stupid (or stupidly controversial), and you could hit your clickbait quota for that fiscal quarter.
Anthony Hopkins just wants to talk about acting. Because he's an actor. We should let him.