Alyssa Milano sacrifices what little dignity she has left to Elon Musk in the most epic self-own I've seen
November 29, 2022
Former actress and professional Twitter user Alyssa Milano should consider another line of work. There is no coming back from this. Or, there wouldn't be if Milano had any self-awareness. Which, as any long-time follower of Milano on Twitter knows, she does not.
It begins with the Volkswagon tweet. Alyssa Milano claimed Elon Musk supports hatred and white supremacy in buying Twitter. So she sold her Tesla, the other company Musk owns. Milano then used the money to buy a Volkswagon, a company that ACKSHUALLY WAS founded on hatred and white supremacy.
Isn't it ironic? Elon thinks...
The former actress floundered on the bird app. "I'm not owned! I'm not owned!," she no doubt cried as she banged away on her iPhone. Attempting to find the perfect combination of 280 words that would hit Elon right in his free speech fetish. She would win the argument and be celebrated by her peers. Instead, she retweeted what some are calling a meme. This meme.
She amplified a photo of herself proclaiming to the world that her vagina smells like cat piss. As you see, it's a photo of Milano. She is holding a sign. And those six words are on the sign, written in perfect comic sans. CNN has yet to fact-check this tweet, so I have no reason NOT to assume this is a legit photo. And that the actress got a little too personal during an audition for The Handmaid's Tale.
We're not even at the self-own part. Though, it's worth pointing this is how many Twitter users Milano has:

And this is how many Rick S. has.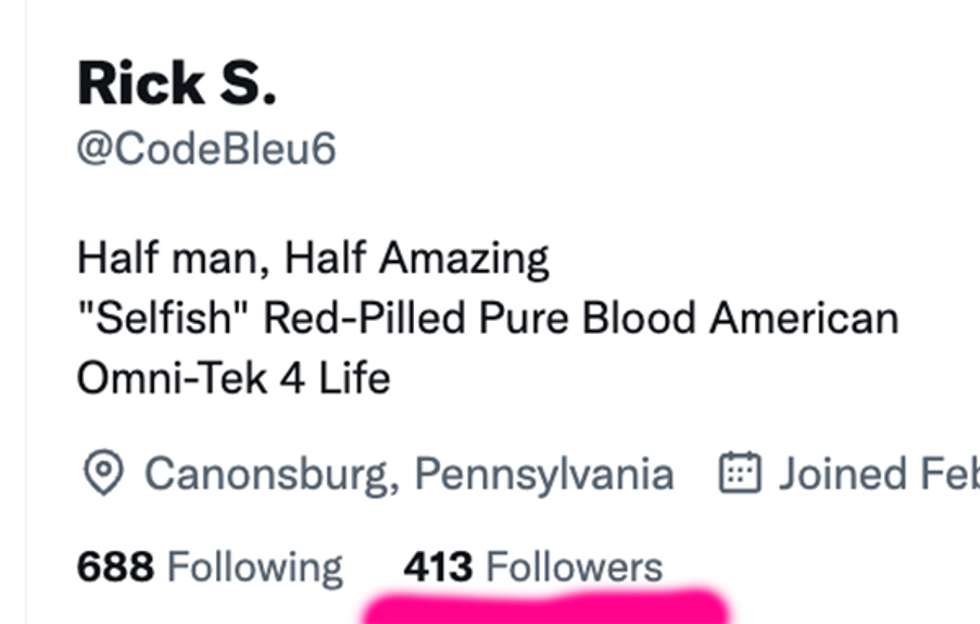 Had the former actress not amplified CodeBlue6's tweet to her 3,500,000 million followers, the only way you know her vagina (allegedly) smells like cat piss is if you were one of the 413 people following Rick.
Milano's epic self-own -- the one she will never recover from -- is this. In accusing someone of copyright infringement, she spelled "copyright" wrong.
How embarrassing.
Editor's Note
LwC is on Substack now! Each day we overwhelm your brains with the content you've come to love from the Louder with Crowder Dot Com website.. but algorithms hide our ranting and raving as best they can. The best way to stick it to Big Tech? Subscribe to For the Content!
China Vs. Canada - Who Does Communism Best?! | Louder With Crowderyoutu.be