Elon Musk uses semi-NSFW meme to show how much Twitter loves his tweets, and his haters are in full meltdown
February 14, 2023
I'll be honest, I'm not sure what Elon Musk was thinking with this one. But while his tweet about putting cocaine back in Coca-Cola is a Top 10 all-time tweet, I think Uncle Elon may have topped it with...this.
Here's the link. Let's go with the screen capture since I have doubts the tweet will survive the day.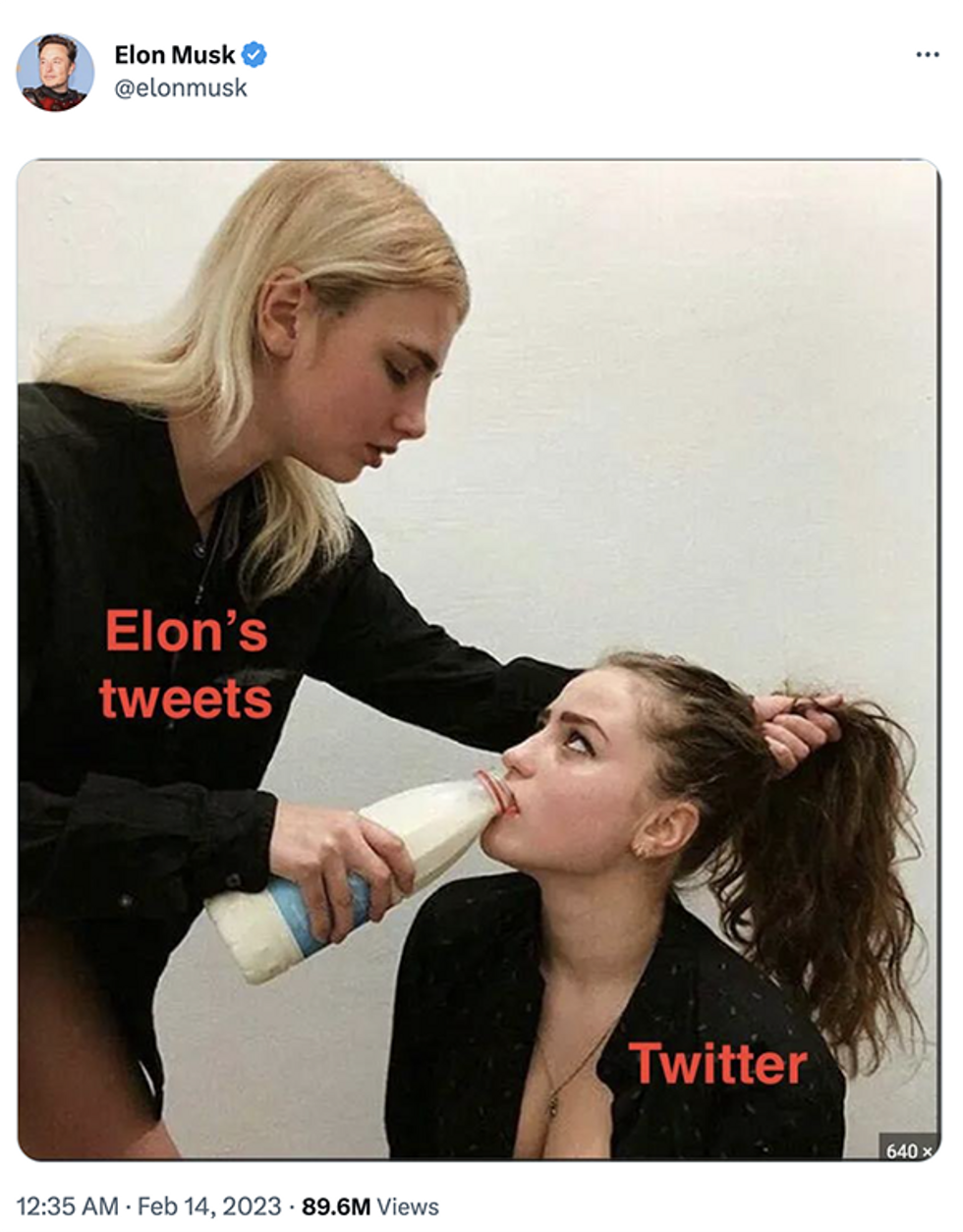 Dude?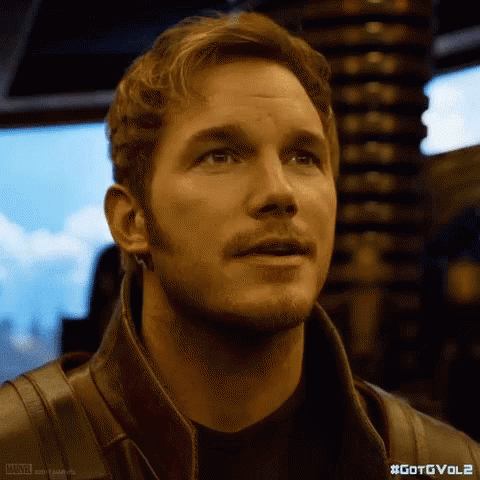 My mind is usually in the gutter, so mayhaps there is an innocent translation to this photo. Let me know what you see. I see a woman on her knees with her hair pulled back (in a playful way, otherwise this would be inappropriate) and being force-fed a creamy white substance. From a bottle that is held somewhat waist high. Is it probably milk? Yes. Is it meant to symbolize...umm, something else? That all depends if your mind is splashing around in the gutter with mine.
Those of us with a sense of humor find this hilarious. The lengths our favorite billionaire will go to troll people need to be peer-reviewed. It's awe-inspiring. As if in Elon's mind, as he tweets this, he's walking away in slow motion as explosions go off behind him. Knowing Elon, he has an aide set off actual explosives.
Others were not as enamored by whatever it is Elon was trying to convey. One dude needs to look up to the sky because the point went mach 5 over his head,
Everyone else is your basic hater.
A thief of joy.
They demand to speak to a manager. But that manager is Elon Musk. Now they don't know what to do.
Take that, Mr. Meme Man!
This last one is for no other reason than it includes Bryan Alvarez from the Wrestling Observer, which is f*cking awesome.
That's what Elon Musk gets for attempting to spread Valentine's Day cheer. Romance is dead on the bird app.
Editor's Note
LwC is on Substack now! Each day we overwhelm your brains with the content you've come to love from the Louder with Crowder Dot Com website.. but algorithms hide our ranting and raving as best they can. The best way to stick it to Big Tech? Subscribe to For the Content!
Elon Musk NUKES Woke Twitter Employees! | Louder With Crowderyoutu.be