Watch: Elon Musk says the obvious part out loud about 'almost every Twitter conspiracy theory'
December 26, 2022
Elon musk had a kibitz with the All-In podcast on Saturday. The Chief Twit was asked if there was anything that has shocked him so far. He said yes! He was shocked by how accurate all the conspiracy theories were.
To be totally frank, almost every conspiracy theory that people had about Twitter turned out to be true. Is there a conspiracy theory about Twitter that didn't turn out to be true?" Musk said. "So far they've all turned out to be true, and if not more true than people thought.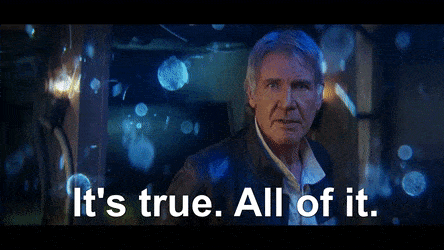 Like clockwork, a new Twitter Files dropped on Christmas Eve. There was much of what we always knew was true about the feds and the government working with Twitter. Just with more evidence to back it up. And it was not just Twitter.
The FBI seems to have employees whose sole purpose was to look for Twitter violations. There were agents to research parody tweets of pro wrestlers. Though resources may have been drained from bringing sex offenders to justice.
And if they couldn't find any evidence of what they were looking for, they "brainstormed" to "look harder."
One conspiracy proven to be truthy after another. And we haven't even gotten to the emails about everyone's favorite public health bureaucrat. I believe the saying goes "drip, drip, drip..."
Editor's Note
LwC is on Substack now! Each day we overwhelm your brains with the content you've come to love from the Louder with Crowder Dot Com website.. but algorithms hide our ranting and raving as best they can. The best way to stick it to Big Tech? Subscribe to For the Content!
"The Most Important Person Ever?" - LWC Reacts to Oppenheimer Trailer | Louder with Crowderyoutu.be