Elon Musk responds to stepping down as Twitter CEO, and...BAH GAWD, that's MySpace Tom's entrance music
December 21, 2022
Elon Musk got lost in his feels over the weekend. He was at the World Cup paling around with Jared Kushner, people kept chirping him over suspending journaismers and other useless people. Musk was all like, "FINE! If you want me gone, take my poll!" Which, a) that's what she said, b) over 17 million people took Elon's poll, and c) that's what she said again.
Everyone waited with bated breath to hear Elon's response. News-entertainment content provider CNN couldn't think of anything else to talk about.
The Chief Twit broke his silence. He will resign as CEO as soon as he finds someone foolish enough to take the job. Then, out of the white noise creating a hiss of ten thousand little things, a voice called out. A voice we haven't heard in quite some time...
MYSPACE TOM IS BACK, BAY-BEE!!!
Social media was so much simpler when Tom was running sh*t. No censorship. No election interference. He just wanted us to have profiles with our favorite songs and bedazzled .gifs. Should we choose, a blog option was available, where some of us would say something nice about George W. Bush and every liberal we've ever known would freak out on us for it. The only real drama created was IRL, when your friends would get upset they weren't in your Top 8.
Then, as the meme says, Tom got his bag and bounced. In 2005, News Corp said, "here's $580 million." Tom said, "Deuces." Never to be seen again until a cameo in the 2009 Adam Sandler movie Funny People.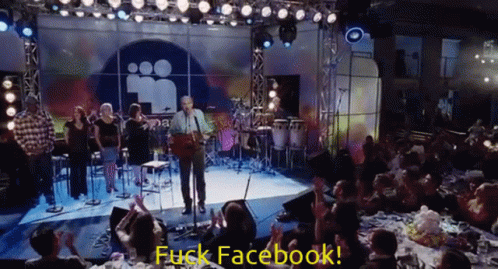 One could chalk this up to trolling. Or MySpace Tom having a laugh. Here's the thing though...unless I'm reading things wrong, those are Tom's only tweets since 2021. His second-to-last tweet? Was a response to Elon Musk.
Elon says he needs someone crazy enough to take the CEO's job. Tom Anderson might be crazy enough. Could Tom be every bit as "commie as f*ck" as everyone else who works in and runs Big Tech companies? Perhaps. But he'd be working for Elon.
Tom has been gone from us long enough. 2023, it's time for the comeback.
Editor's Note
LwC is on Substack now! Each day we overwhelm your brains with the content you've come to love from the Louder with Crowder Dot Com website.. but algorithms hide our ranting and raving as best they can. The best way to stick it to Big Tech? Subscribe to For the Content!
Crowder's World Cup HOT Take! | Louder With Crowderyoutu.be