'F*** every other comedian': Adam Sandler had his daughters write his Gotham Awards speech and it absolutely killed
November 29, 2022
We interrupt a Tuesday of Chinese protests, journalismers fighting against free speech, and whatever creepy thing Biden did to bring you a true generational icon... Adam Sandler. Hey, it's good to laugh! And this was hilarious.
There is something called the Gotham Awards, and Sandler was an honoree of some sort. Sandler may not have even known what for or why he was there because he had his two daughters -- ages 16 and 14 -- write his speech for him. The only condition was he had to do the entire speech in one of his funny voices. What follows is a hilarious six minutes you should take the time to enjoy.
These bars are my favorite:
While daddy is with you tonight, we're doing everything we're not allowed to do when daddy is home, like eat his Yodels or try on his Spanx or, dare we say, laugh out loud at Ben Stiller movies. The last time daddy caught us chuckling away at the 'Meet the Parents' trilogy, he immediately stormed into the room he calls 'The Screaming Room,' which we just call 'the shower,' and bellowed out the phrase, 'Only the Sandman makes people laugh. Fuck every other comedian.'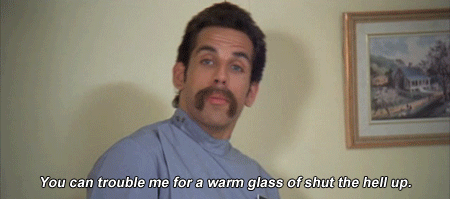 Not sure what the beef is with Ben Stiller, but the Sandman can rest assured. Happy Gilmore can whoop Zoolander's ass any day of the week.
Love of Sandler might be a generational thing. But for me, I've always appreciated that he is who he is and his movies are what they are. Nothing but dumb laughs. He's spent his career picking an exotic place to vacation and writing a movie around it as an excuse to bring his friends and family. And when all else fails, he does a Grown Ups movie just so he can hang out with Rock, Schneider, and Spade.
Though ironically enough, my favorite film of his is Funny People where he plays an "Adam Sandler-like" comedian and they make fun of "Adam Sandler-like" movies.
God bless the Sandman! And f*ck every other comedian!
(Except for Crowder and Landau, obvi)
Need a quick laugh? Check out and subscribe to our CrowderBits YouTube channel for Louder with Crowder skits, opens, and parody videos!
They're Reversing Reality... | Louder With Crowderyoutu.be