Watch: Leave it to Joy Behar to have dumbest partisan response to Alec Baldwin facing a manslaughter charge
January 20, 2023
The shrill harpies on The View are the most trusted name in low information dingbattery. It is no surprise the dumbest reaction to Alec Baldwin catching a manslaughter charge for killing cinematographer Halyna Hutchins on the set of "Rust" would come from the show. It's less of a surprise that it would come out of the facehole of Joy Behar.
The most important thing to know about the case? The prosecutor (who she confused for a district attorney) is, like, totally a Republican or something.
The DA who is inditing him or whatever that legal term is right now. She's a big Republican. I'm only saying this because Alec Baldwin is a target for Republicans. They cannot stand him. I'm not saying anything more than that.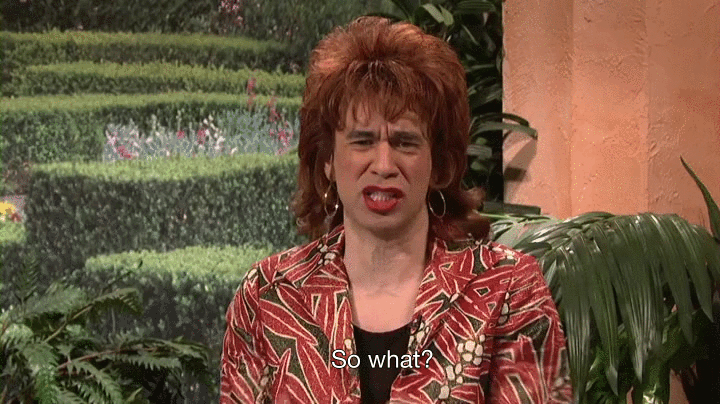 Kyle Rittenhouse called. He wants to know if Joy has met Thomas Binger and the entire Kenosha County District Attorney's office.
Baldwin killed a woman (accidentally) after refusing to take a gun safety course. He cried about it while claiming he has no guilt for killing her. Then, he blamed HER for it. Then he marked the one-year anniversary of killing her by talking about himself on Instagram. All while offending the Hutchins family every step of the way. Widower Matt Hutchins told the Today Show:
I was just so angry to see him talk about her death so publicly in such a detailed way and then to not accept any responsibility after having just described killing her. Almost sounds like he was the victim, hearing him blame Halyna in the interview and shift responsibility to others, and seeing him cry about it. I just feel like, 'Are we really supposed to feel bad about you, Mr. Baldwin?
But, no. Alec Baldwin is not a target for Republicans. The only time we've thought about the failed Trump impersonator at all this year is to laugh at his many, many, many, many, many, many PR blunders in talking about accidentally killing Halyna Hutchins. Accidentally? Yes. Killing? Also yes.
Baldwin isn't being charged because derpity derp the prosecutor is Republican. He's being charged because one day over a year ago he fired a gun as it was pointed at a woman and she died from it.
Editor's Note
LwC is on Substack now! Each day we overwhelm your brains with the content you've come to love from the Louder with Crowder Dot Com website.. but algorithms hide our ranting and raving as best they can. The best way to stick it to Big Tech? Subscribe to For the Content!
7 BAD Excuses for Alec Baldwin | Louder With Crowderyoutu.be