Each day we overwhelm your brains with the content you've come to love from the Louder with Crowder Dot Com website.
But Facebook is...you know, Facebook. Their algorithm hides our ranting and raving as best it can. The best way to stick it to Zuckerface?
Sign up for the LWC News Blast! Get your favorite right-wing commentary delivered directly to your inbox!
cringe
Alec Baldwin marks one year anniversary of his killing a woman with unbelievable, tone-deaf Instagram post
October 24, 2022
Three days ago marked the one-year anniversary of when Alec Baldwin shot and killed a woman. Accidentally, of course. He was rehearsing a scene for the movie Rust with cinematographer Halyna Hutchins. The gun Baldwin had in his hand went off. It had a live round in it for a still unknown reason. Hutchins was killed.
And I know what you all are thinking. "Brodigan, famous Trump impersonator Alec Baldwin has handled the situation so well. I'm sure he had a tasteful Instagram post up to acknowledge the anniversary of such a tragic event in the lives of the Hutchins Family." Nope.
"One year ago today...." That's all he had to say. It would have been better to have not said anything at all. But Alec Baldwin does not know how to do that.
Baldwin's followers (who aren't his celebrity friends blowing smoke up his ass) were also not impressed:
"Why would you even post this? Seems exploitive given you're getting all the attention from your fans instead of everyone focusing on her and her poor family."
"It's your own fault homie."
"Yep. One year ago today! You took her life and forever changed her families lives."
"1 year ago and you killed this poor woman! For sympathy you have the balls to post this? Go back to making babies."
"You murdered someone a year ago. Thanks for the reminder."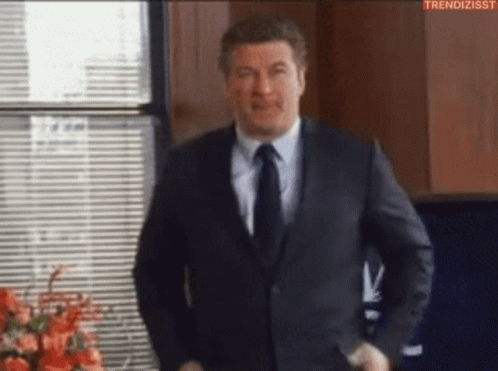 At this point, how can you even be surprised? Baldwin killed a woman (accidentally) after refusing to take a gun safety course. He cried about it while claiming he has no guilt for killing her. Then, he blamed HER for it. All while offending the Hutchins family every step of the way. Widower Matt Hutchins told the Today Show:
I was just so angry to see him talk about her death so publicly in such a detailed way and then to not accept any responsibility after having just described killing her. Almost sounds like he was the victim, hearing him blame Halyna in the interview and shift responsibility to others, and seeing him cry about it. I just feel like, 'Are we really supposed to feel bad about you, Mr. Baldwin?
Judging by Baldwin's Instagram post marking the occasion, yes. Yes, you are supposed to feel bad for him. He's having a tough go of it. Accidentally shooting and killing a woman shouldn't happen to anyone. Least of all, Alec Baldwin.
Editor's Note
LwC is on Substack now! Each day we overwhelm your brains with the content you've come to love from the Louder with Crowder Dot Com website.. but algorithms hide our ranting and raving as best they can. The best way to stick it to Big Tech? Subscribe to For the Content!
YUCK: Biden & Trans TikToker CELEBRATE Genital Genocide! | Louder With Crowderyoutu.be