Each day we overwhelm your brains with the content you've come to love from the Louder with Crowder Dot Com website.
But Facebook is...you know, Facebook. Their algorithm hides our ranting and raving as best it can. The best way to stick it to Zuckerface?
Sign up for the LWC News Blast! Get your favorite right-wing commentary delivered directly to your inbox!
Wow: Alec Baldwin Now Says Halyna Hutchins Is to Blame for Him Shooting Her With a Gun
March 11, 2022
Former Trump impersonator Alec Baldwin is a gross person. He shot and killed cinematographer Halyna Hutchins on the set of the Baldwin-produced movie Rust. By all reports, it was a tragic accident. One for which Baldwin refuses to take responsibility and is quick to blame everyone else. Now, according to a report from TMZ, Baldwin is blaming Hutchins for the fatal incident. The fatal incident in which a gun Baldwin was holding went off and a bullet from that gun went into Hutchins, at whom Baldwin had the gun pointed.
Baldwin's lawyers filed an arbitration claim, alleging Baldwin's deal makes him free from any financial liability. In that claim, it states: "Hutchins directed Baldwin to hold the gun higher, to a point where it was directed toward her. She was looking carefully at the monitor and then at Baldwin, and then back again, as she gave these instructions."
The claim goes on to say that neither he nor Hutchins should have had any idea that there was a live round in the gun. That would be the job of the armorer. It is unclear if, as a producer, Baldwin was responsible for hiring the inexperienced armorer that was hired for the movie and who, in her only other job, almost blew out Nicolas Cage's eardrums. Also, as other actors have said, you should always check the gun yourself. But another lawsuit alleges Baldwin refused to take any gun safety classes.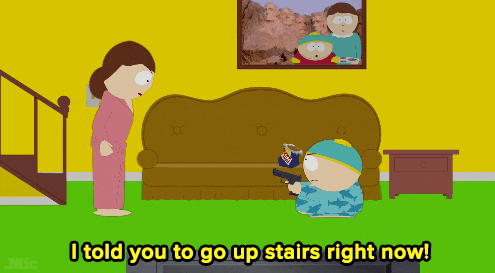 Oh, and at some point, according to the claim, Halyna's husband Matthew allegedly told Baldwin, "I guess we're going to go through this together." That was before Baldwin went on TV and said he had no guilt in shooting and killing Matthew's wife. The Hutchins Family is suing Baldwin.
Like I said. Alec Baldwin is a gross person. A murderer? No. But still a gross person.
The Louder with Crowder Dot Com Website is on Instagram now!Follow us at @lwcnewswire and tell a friend!
Jussie Smollett! What You NEED to Know. What a Piece of SH*T | Louder With Crowderyoutu.be