Each day we overwhelm your brains with the content you've come to love from the Louder with Crowder Dot Com website.
But Facebook is...you know, Facebook. Their algorithm hides our ranting and raving as best it can. The best way to stick it to Zuckerface?
Sign up for the LWC News Blast! Get your favorite right-wing commentary delivered directly to your inbox!
Education
Watch: King leaves public school over woke indoctrination, but not without giving school board an earful
June 18, 2021
The word "hero" gets thrown around a lot these days. So I'll use "king" to describe this young patriot. He's a lot more mild-mannered than some of the more heated school board confrontations we've seen. His message packs every bit as strong a punch. Like way too many school districts, District 196 (Google tells me it's Minnesota) is "allegedly (?)" trying to indoctrinate students with its newly branded Marxism known as "CRT." This king is leaving the district because of it, but not without telling the school board to shine it up real nice and shove it straight up their keisters.
Politely, of course. Our king here is the poster child of "Minnesota Nice."
'Leftish Agenda In Class': 15-Year-Old High School Student Exposes Critical Race Theory In Speechyoutu.be
Members of the board, I know you haven't been to school in a while, and I know most of you don't have any kids left in the school district ...
This is a point I hadn't thought about but needs to be exposed. I'm willing to bet most of the school board members pushing this crap DON'T have kids in the school district they want to indoctrinate, if they even have any kids. It's similar to the Democrat who refuses to give any middle-class parent "school choice" options while they send their own kids to private school.
... but you must admit how uncomfortable it will be to be characterized just by your skin color on the first day of school and be thought that you were wrong just because of your skin color. I'll never forget the look one of my friends gave me from across the room as we were sitting there listening to this blatant bias being expressed in the so-called equity statement by the leader of our school.
To be clear, I don't need you to tell me that I matter, but hearing the condolences given to other races and leaving just one race out, inevitably you'll start to feel like you've done something wrong. In our principal's attempt to unify us, he instead created unwarranted boundaries and barriers between his students, pitting us against each other based on characteristics that we can't control.
So he's telling the school district to suck it and is leaving for a school where they teach students instead of indoctrinate activists.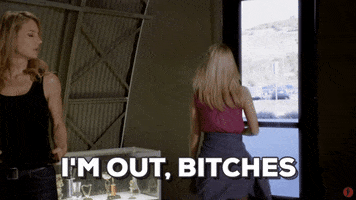 If you single a kid out because they're a fatty, that's bullying. If you point out the smelly kid is the smelly kid, that's bullying. If you isolate a student because of their skin color, that's "the whites have it pretty good, so shut up."
Holding school districts accountable and fighting back is important. But more and more students are going to start doing what this kid is doing: leaving the school districts altogether. The next step is to start electing pro-school choice leaders (HINT: elected officials who aren't Marxists sh*tc*nts) who will allow the kids' parents to take their exorbitant school taxes with them.
Editor's Note
LwC is on Substack now! Each day we overwhelm your brains with the content you've come to love from the Louder with Crowder Dot Com website.. but algorithms hide our ranting and raving as best they can. The best way to stick it to Big Tech? Subscribe to For the Content!