"The taste of penis": Student shares pornographic book his teacher read to the class, along with the horrific excuse
April 14, 2023
Another day. Another school board meeting. Another example of why you should homeschool. A student didn't think it was appropriate for his teacher to be reading about the taste of penises to a high school class. He addressed the school board to ask how they felt about the taste of penises themselves. Also, the taste of balls.
Not sure what book it was. It doesn't sound like one of the LGBTQAIIP+EIEIO ones, which is the general excuse school boards use to assign glorified Penthouse Forum letters to students. It sounds like you run-of-the-mill smut.
You can hear the young squire read some of the passages from the book. I want to focus on the teacher's response and excuse because it's so rare we get to. The resolution of these stories tends to end with a suspension pending an investigation, plausible deniability by administrators, and the teacher not heard from unless it also involves a perp walk.
This book was selected by our teacher. When we asked our teacher why these disgusting comments were in the book, the excuse was the book was coming from the perspective of high school students, and that MY peers speak this way as well. This is not the case. This is not something I would feel comfortable about reading in front of my own parents, let alone my teacher reading it to an entire class of students.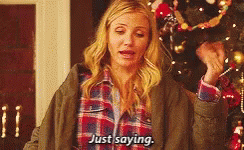 Is it a simple case of sexual deviancy and needing to be 500 yards away from playgrounds at all times? Or in the teacher's twisted mind, do they think there is educational value in these assignments? In this teacher's case, they found there WAS educational value. Kinda. I'm not quite sure "this is how you kids talk" is a rationale for reading about the taste of penis to high schoolers.
Context matters. When teens talk about sex and penis and balls to each other, it's in the context of being teens. When a teacher gets off on talking about sex and penis and balls to teens, it's in the context of needing to be 500 yards away from those teens.
At least the teacher pretended there was educational value, I suppose. In our last school board post, that teacher just wanted to know if girls preferred oral or anal. I have to search those words waaaaaay too often to find older posts about school board meetings to reference.
><><><><><><
Brodigan is Grand Poobah of this here website and when he isn't writing words about things enjoys day drinking, pro-wrestling, and country music. You can find him on the Twitter too.
Facebook doesn't want you reading this post or any others lately. Their algorithm hides our stories and shenanigans as best it can. The best way to stick it to Zuckerface? Bookmark LouderWithCrowder.com and check us out throughout the day! Also, follow us on Instagram and Twitter.