Each day we overwhelm your brains with the content you've come to love from the Louder with Crowder Dot Com website.
But Facebook is...you know, Facebook. Their algorithm hides our ranting and raving as best it can. The best way to stick it to Zuckerface?
Sign up for the LWC News Blast! Get your favorite right-wing commentary delivered directly to your inbox!
Watch: Mother reads from school board recommended book teaching middle schoolers to use sex apps, give 'handys'
October 14, 2022
The more parents want their kids to be taught math and English, the more the school boards want to sexualize their kids instead. And at earlier and earlier ages. Odd, because when parents grow angry enough to read from one of these sex books the schools recommend to children, the words are inappropriate for adults to hear in school board meetings. But totes okay for your middle schooler. Not unlike how men dressed in skimpy outfits and dancing for children is appropriate, but a mother wearing the same costume is not.
One mother REALLY put this to the test by reading aloud from a book recommended to her middle school child.
The woman chose to read the passage on giving a "handy." If you are unfamiliar with what a "handy" is, let her explain. In graphic detail. Reading from a book recommended to MIDDLE SCHOOLERS in case that point wasn't driven home.
Something they don't teach you in school is that in order to c*m at all...
Take a moment to let that sentence percolate.
...you or your partner may need to finish off with a handy. A lot of people find it hard to c*m throughout other types of sex. That is fine and not something you have to apologize for. A good handy is all about the wrist action. Rub the head of his c*ck back and forth with your hand. Try different speeds and pressures...
Okay, you get the point. Though if not, this is the page she is holding up.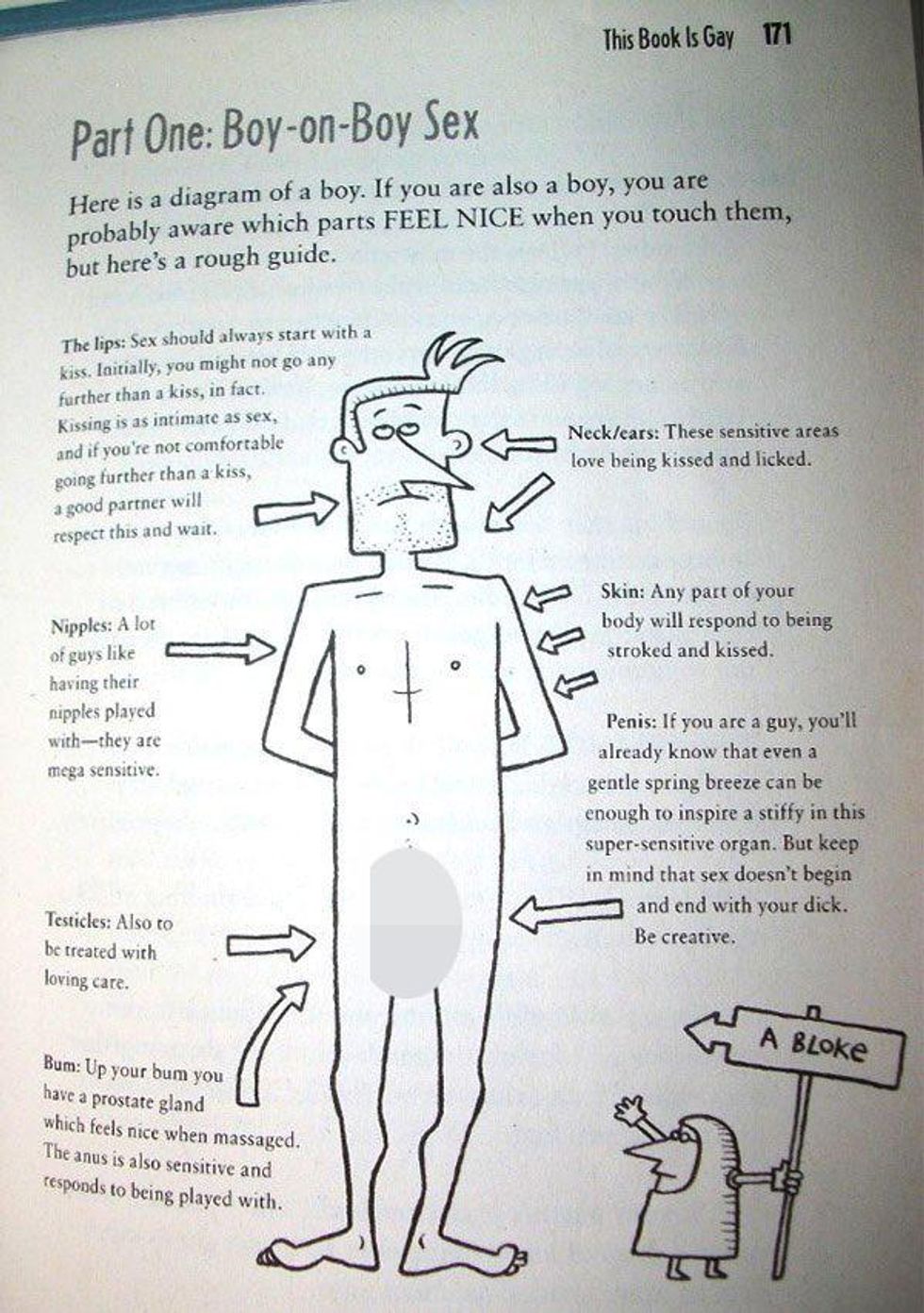 The book is called This Book is Gay. The word "gay" is why the school board has this on the recommended reading list because that makes the book about tolerance. As opposed to, say, a book called This Book Fucks teaching hetero students how to use sex apps to hook up, or the proper technique in giving a proper handjob.
I have no doubt this school board would also consider This Book Fucks as appropriate for middle school children as they findThis Book is Gay, minus the alleged tolerance.
It's the same reason why it's NOT appropriate for these adults to be sitting on a school board or anywhere around children. Parents need to start reading these books to the Biden Administration the next time the admin wants to treat parents as potential domestic terrorists.
Facebook doesn't want you reading this post or any others lately. Their algorithm hides our stories and shenanigans as best it can. The best way to stick it to Zuckerface? Bookmark LouderWithCrowder.com and check us out throughout the day!
Also follow us on Instagram, Twitter and Gettr!
WW3 DRAFT! Being Transgender Isn't FUN ANYMORE | Louder With Crowderyoutu.be