Watch: School board says girls should accept biological male competitors since they won't amount to much anyway
November 18, 2022
There is a debate in America as to whether it's fair for girls who were born girls to have to be forced to compete against girls who were born boys, when through puberty as boys, and decided to be girls after that. If you are on the side of girls who used to be boys, "female athletes won't amount to anything" isn't the argument you think it is.
That's the argument of two FEMALE (I think they were born that way) school board members at the Central Bucks School District in Pennsylvania. The same state that elected John Fetterman.
🧵Two Democrat members of the @CBSDSchools board argue males should be able to compete in girls sports, suggesting winning isn't important for high school girls.

"Our philosophy is not about competition and who's winning. It doesn't seem to be the purpose of athletics at CBSD." pic.twitter.com/cYYxQc1nNU
— Megan Brock (@MegBeileen) November 17, 2022
Karen says: "Our philosophy is not about competition and who's winning. That doesn't seem to be the purpose of athletics at CBSD, at least as we stated it.
Becki follows up: "About 99 percent of kids will never go on to play professional sports and only about 94 percent will go on to college-level sports. That doesn't mean that we don't have this conversation; it just means that really what it should be grounded on is inclusion."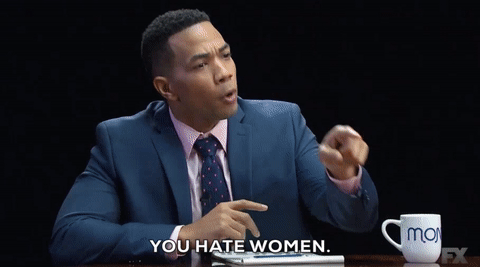 The debate has no signs of slowing down. On one side are people who think it's unfair to force young girls to compete against girls who used to be boys and have all the biological advantages girls who were born boys have. It robs those girls (in the first group) of opportunities that could lead to scholarships and more. Also, forcing young girls to change with classmates who have male body parts is weird and people who support forcing them to do so should feel disgusted with themselves because you're a gross person. That is one side of the argument.
The other side of the argument thinks you're a homophobic transphobe. Or even a transphobic homophobe. And they now think sports don't matter because, statistically speaking, your daughter won't amount to much anyway.
If competition in sports doesn't matter, there is no point in having organized sports. And while what Becki said is statistically true, go f*ck yourself anyway.
Editor's Note
LwC is on Substack now! Each day we overwhelm your brains with the content you've come to love from the Louder with Crowder Dot Com website.. but algorithms hide our ranting and raving as best they can. The best way to stick it to Big Tech? Subscribe to For the Content!
BAN LIFTED: MONDAY, WE FIGHT LIKE HELL! | Louder with Crowderyoutu.be