Watch: Little man got punished for wearing a "there are only two genders" shirt, so he goes off on his school board
May 01, 2023
Twelve-year-old Liam Morrison believes in science. He believes in science so much, he wore a pro-science shirt to gym class. It said, "There Are Only Two Genders." No word if it also said "Change My Mind," but it would be cool if it did.
Liam was forced to have an "uncomfortable talk" with two adults who said his shirt was making people unsafe. Yes, words on a shirt. Morrison was not amused, and he made sure his school board knew it.
I was told that people were complaining about the words on my shirt, that my shirt was making some students feel unsafe. Yes, words on a shirt made people feel unsafe. ... Are their feelings more important than my rights? I don't complain when I see pride flags and diversity posters hung throughout the school; do you know why? Because others have a right to their beliefs just as I do."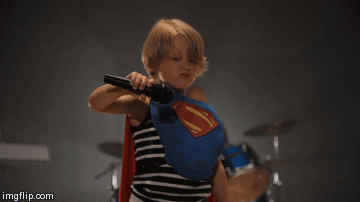 Wait, not yet.
"There are only two genders.'" Nothing harmful. Nothing threatening. Just a statement I believe to be a fact. I feel like these adults were telling me that it wasn't okay for me to have an opposing view. Their arguments were weak in my opinion.
Okay, now.
Good for Little Dude. I don't love kids speaking out like this. I wish he could be home transforming his basement into one giant G.I.Joe battle like I was allowed to do when I was twelve years old. But to paraphrase a common phrase of other school kids, progressives started it.
And if you'll indulge me in staying the obvious thing out loud, had a kid has been told they couldn't wear a "Jesus is Gay" or "I'm not Trans (But My Xir Is)" shirt, this would be national news. The kid would have a residency on CNN and MSNBC and be presenting "Best Kiss" at the MTV Movie Awards.
><><><><><><
Brodigan is Grand Poobah of this here website and when he isn't writing words about things enjoys day drinking, pro-wrestling, and country music. You can find him on the Twitter too.
Facebook doesn't want you reading this post or any others lately. Their algorithm hides our stories and shenanigans as best it can. The best way to stick it to Zuckerface? Bookmark LouderWithCrowder.com and check us out throughout the day! Also, follow us on Instagram and Twitter.