Elon Musk exposes "woke mind virus" with an example of what your kids are learning about George Washington
April 30, 2023
Elon Musk has been warning of the "woke mind virus" since his purchase of Twitter. Friday night on Real Time with Bill Maher, he got more specific on what he means.
The Head Twit In Charge shared a story about a friend whose teen goes to a Bay Area High School. If you are above a certain age, you know George Washington as our first president, a general in the American Revolution, and the father of our county. If you are a teen today?
Elon Musk and Bill Maher discuss the Woke Mind Virus and free speech.

"I can't emphasize this enough. We must protect free speech… the thing about censorship, for those who advocate for it, at some point that will be turned on you."

The woke mind virus "has been going on for… pic.twitter.com/9UE9mXj0kQ
— Collin Rugg (@CollinRugg) April 29, 2023
The experience that we had in high school and college is not the experience that kids today are having, and hasn't been for, I don't know, for 10 years, maybe 20 years ... Let me give you an example that a farmer told me. His daughters go to high school in the Bay Area. And he was asking them "So who are the first few presidents of the United States?" They could name Washington. "So what do you know about him?"

"He was a slave owner."

That's all.

This is why the tables started to turn during the pandemic and parents started to grow more active at school board meetings. When their kids were forced to do remote learning and parents witnessed firsthand the bias and indoctrination, it was a culture shock.
"You told an abused foster child she has too much privilege?"
"You told my biracial daughter that her white mom is evil?
"My daughter was told she wasn't allowed to tell me what she's being assigned?"
If I were a wee bit more conspiratorial...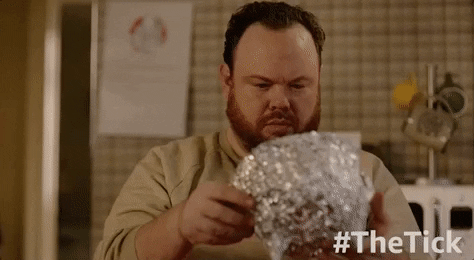 I MIGHT be inclined to think this is why the Joe Biden White House seemed alarmingly vested in having angry parents lumped in with domestic terrorists. The jig was up.

><><><><><><
Brodigan is Grand Poobah of this here website and when he isn't writing words about things enjoys day drinking, pro-wrestling, and country music. You can find him on the Twitter too.
Facebook doesn't want you reading this post or any others lately. Their algorithm hides our stories and shenanigans as best it can. The best way to stick it to Zuckerface? Bookmark LouderWithCrowder.com and check us out throughout the day! Also, follow us on Instagram and Twitter.