Each day we overwhelm your brains with the content you've come to love from the Louder with Crowder Dot Com website.
But Facebook is...you know, Facebook. Their algorithm hides our ranting and raving as best it can. The best way to stick it to Zuckerface?
Sign up for the LWC News Blast! Get your favorite right-wing commentary delivered directly to your inbox!
After Accusations of Distributing 'Child Pornography,' Mayor Gives School Board Choice: Resign or Be Charged
September 15, 2021
Craig Shubert is the mayor of a city in Ohio. After the following clip, he needs to be governor of the entire state. "Educators" were accused of distributing what some parents called "child pornography" to students. You and I would call it that too, but the leftists who work at Facebook and determine what "facts" are may disagree. The charge is shockingly not shocking. It's a public school and we hear about teachers pushing radical agendas all the time. Parents express their anger at school board meetings about these teachers on the regular. What makes Mayor Shubert the man is that he didn't express anger at the meeting. Though he still gave us a mic-drop moment.
My name is Craig Shubert. I am the mayor of this city. It has come to my attention that your educators are distributing essentially what is child pornography in the classroom. I've spoken to a judge this evening. She's already confirmed that. So I'm going to give you a certain choice. You can choose to resign ... or you will be charged. Thank you.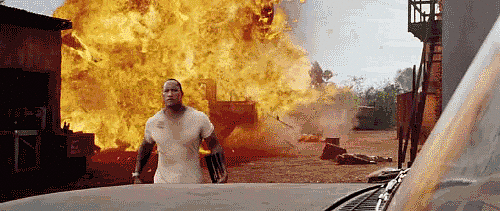 Here's the backstory. High school students taking a liberal arts class (shocker) were given a book called "642 Things to Write About." One of those things to write about was "write a sex scene you wouldn't show your mom." Another was "rewrite the sex scene from above into one that you'd let your mom read." The Akron Beacon Journal reports some parents felt these writing prompts and others were, quote, "not appropriate for high school students." Teachers asking children to write Penthouse Forum letters goes well beyond not being appropriate. Dare I say, it's child pornography.
Superintendent Phil Herman issued a statement: "The district immediately determined this writing resource should not be in the hands of our students, and on Monday, collected the books from the students enrolled in the course. It is important to note that at no time were any of these inappropriate writing prompts assigned as part of the class."
It is important to note the prompts weren't assigned as part of the class ... yet. I'll leave you to believe if they were going to or not. The fact that the book was even distributed with the assignments is the bigger problem.
The supervisor went on to say: "We did not exercise due diligence when we reviewed this resource." That's an understatement. But at least he is admitting it's the school board's fault. Now Mayor Shubert is holding them accountable.
The only time these mistakes or "lack of due diligence" are going to stop is if school boards are held accountable. It sounds like that is starting in Hudson, Ohio.
Get your content free from Big Tech's filter. Bookmark this website and sign up for our newsletter!
Sports Fans Have A Message for Joe Biden | Louder With Crowderyoutu.be