Each day we overwhelm your brains with the content you've come to love from the Louder with Crowder Dot Com website.
But Facebook is...you know, Facebook. Their algorithm hides our ranting and raving as best it can. The best way to stick it to Zuckerface?
Sign up for the LWC News Blast! Get your favorite right-wing commentary delivered directly to your inbox!
the science
Watch: Mom Shows Maskless Pictures of Hypocrite School Board Members, Board Flips Out and Calls Security
February 17, 2022
The worst thing about school mask mandates is the hypocrisy. Actually, bump that. The worst thing is the adverse effect on learning and development. Grown-ass adults making children bear the cost of their irrational fears, that's the worst part. The hypocrisy comes in second: Radical leftist politicians demanding your kid spend eight hours a day masked up in the school, while they live their best maskless lives unless there is virtue for them to signal. One mother decided to confront her school board with their hypocrisy. She collected photos from their Facebook pages depicting them partying maskless while demanding five-year-olds pull theirs up.
The school board was not amused. I'm laughing my ass off.
Part 2 sees one of the board members being all stompy feet out the door, while Mama Bear says they're coming for all the school board seats.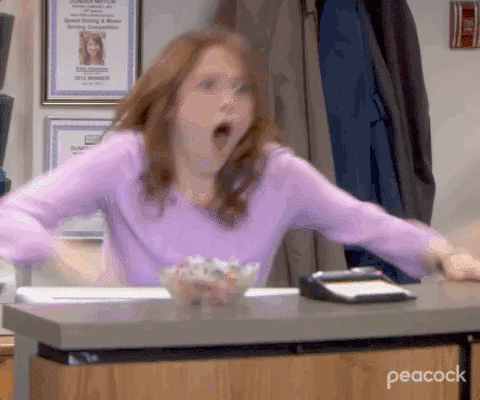 I'm surprised Mama Bear is the first I've seen do this. It's not like the hypocrisy hasn't been on full display for the past two years. That's why there is an increasing amount of incredulity among Americans; it's not because of the Joe Rogan podcast.
Let's say Joe Biden was a leader and not a doddering old coot with tapioca for brains. Biden says the government guys tell him to believe masks still need to be mandated. Yet, we all saw every Biden-loving celebrity not wearing them in a city where they want to make kids wear N95s. Think about the effect it would have if Biden had Jen Psaki or whoever write out a bunch of names, spelled out phonetically of course, and he called out each of his supporters one by one. We know he knows how to call people out. He's called out America's Governor Ron DeSantis a bunch of times. Why not name and shame your own side that is making life difficult for you?
That's only if Biden or the people who control Biden want to keep up the charade. I know that you know that they know it's all a bunch of bunk.
The Louder with Crowder Dot Com Website is on Instagram now!Follow us at @lwcnewswire and tell a friend!
Canada Goes Full 1984! Activates 'Emergencies Act' to Deal With Truckers! | Louder With Crowderyoutu.be