Each day we overwhelm your brains with the content you've come to love from the Louder with Crowder Dot Com website.
But Facebook is...you know, Facebook. Their algorithm hides our ranting and raving as best it can. The best way to stick it to Zuckerface?
Sign up for the LWC News Blast! Get your favorite right-wing commentary delivered directly to your inbox!
Education
Student Blasts Mask Mandates, 'Thanks' School Board for Teaching Kids Thinking for Themselves is Over-Rated
January 19, 2022
If there is a silver lining for the pandemic, it's that we're raising a new generation of based kids. As politicians and unelected government bureaucrats keep dumping restrictions on them based on fear and politics instead of science and data, students are starting to see what's really going on. Most of us don't get that lesson until we first see taxes taken out of our first paycheck. Students in 2020-22 are seeing it as they're demanded to cover their faces--not for science reasons but for fear reasons, mixed with teachers' unions being in bed with the Biden Administration. Students spoke out all throughout 2021. Addison George is the first to speak out in 2022.
Well, not speak out. She really just wanted to say "thank you" to her school board. This kicks in at 14:00.
Naperville 203 Board Meeting 1/18/22youtu.be
Miss George wanted to thank the school board for the following things:
"Thank you, school board and superintendent Bridges, for not using your power to push back on the state of Illinois about the mask mandate. We get to wear masks all day every day, now. Isn't that great?"
"Thank you for teaching students that our own mental health is much less important than making triple-vaccinated adults feel safe."

"Thank you for allowing me to experience the anxiety associated with never seeing facial expressions."
"Thank you for teaching us that we should never question authority or think critically, but instead, we should follow whatever the people in charge tell us to do. Obedience is best. I realize now that thinking for yourself is overrated and not really necessary when you can just make decisions based on fear."
"Thank you for the music and your stories of the road."
"Thank you for the freedom when it came my time to go."
"Thank you for pushing your irrational fears and anxieties on me because I didn't already have enough to worry about. I realize now how easy I had it when I only had to worry about my classes, my grades, SAT, and getting into college."
"Thank you for teaching me that being a morally superior person only requires that I cover my face for eight hours a day and that the most morally superior people wear two masks or even three masks."
"I ask you, don't give in: stay strong, stay courageous, stay quiet, and let's keep masks on kids forever."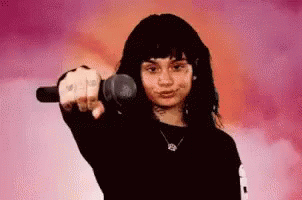 I may have snuck in a few bars of Dan Fogleburg's "Leader of the Band" to see if you were paying attention.
Thank YOU, Miss George. More students need to speak out and I hope your example will encourage them to do so.
The Louder with Crowder Dot Com Website is on Instagram now!Follow us at @lwcnewswire and tell a friend!
New Third-Chair Guy STEALS Dave's Spot On The Show! | Louder With Crowderyoutu.be