Watch: Masked bro has hilarious meltdown, threatens to fight guy who stood too close to him without a mask
December 08, 2022
If you were afraid that 2022 meant there would be no more mask meltdown videos, we here at the Louder with Crowder Dot Com website have a treat! A masked bro looking to get into a fight with a maskless bro for getting too close to him without a mask. This is at least what we're led to believe is going on based on the description of the viral video.
I know what you're thinking. "Brodigan, wouldn't getting into a fight with someone who was too close to you not wearing a mask...just get you too close to him?"
That is correct. Masked bro obviously follows The Science.
My man's girlfriend was hysterical. Or, probably more accurate, my man's girl who only likes him as a friend.
"Stop! Don't do this! You're going to go to jail!"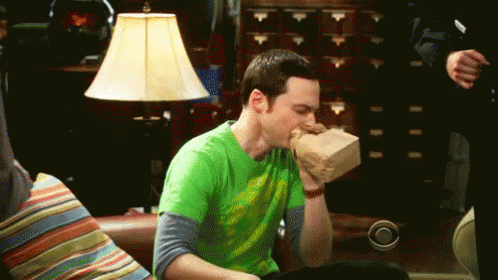 It's remarkable that in 2022, we're still doing this mask insanity. Or are we? Like most viral videos, it is unclear as to when this video takes place. That leads us down two parallel but equally hilarious paths.
The first path is that this video takes place within the first three-hundred and sixty-five days plus fifteen more to flatten the curve. Videos like this where wearing a mask or not wearing a mask led to someone catching hands were more common. It's a reminder how we were then, and boy oh boy do people look silly. By "we" I mean "they." If you're reading this, it's safe to assume you did not engage in such lunacy.
The second path is that this is a recent video, and the tough guy is still in full-blown mask hysteria. Living in this much constant fear, thanks to the government and the media, seems exhausting. I'd feel sorry for him if I wasn't laughing so hard.
Editor's Note
LwC is on Substack now! Each day we overwhelm your brains with the content you've come to love from the Louder with Crowder Dot Com website.. but algorithms hide our ranting and raving as best they can. The best way to stick it to Big Tech? Subscribe to For the Content!
Democracy Respecter Zelensky WINS Person of the Year?! | Louder With Crowderyoutu.be