Based 4th Grader Who Lit Up School Board Over Masks: 'I Miss Seeing People's Faces'
May 19, 2021
Faith in humanity was restored Tuesday by this viral video of a ten-year-old telling the school board and his teachers where to stick their masks. We now know this lil' patriot's name: John Provenzano. To be clear, since Facebook's "fact" checkers don't feel opposing viewpoints should be seen or heard, ten-year-old John is NOT a scientist. Nothing in this post is meant to imply we should make decisions based on the opinion of a kid. We're not leftists listening to Greta Thunberg.
Provenzano is still awesome though. It's no surprise that this junior Tucker Carlson went on the senior's show to share his story.
10 year old John Provenzano who confronted school board over mask with Tucker Carlsonyoutu.be
All this seems unfair and it doesn't make sense. I miss seeing people's faces. I miss the way things used to be. I am scared we will never go back to normal.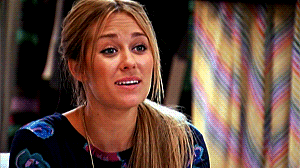 John was joined by his proud papa Mike, who also had a few words for the school board. Much like Facebook's "fact" checkers, school boards don't usually like it when people have opposing viewpoints. Mike's question is important, though. We're now fifteen months after "15 Days to Flatten the Curve." Data shows how rare it is for kids to get and transmit the 'rona. Parents are getting their shots. When does "mask mandatory" become "mask optional"? It's a simple question that, for whatever reason, elected officials from one party don't seem to want to ask. Or even have to listen to other people ask. Hence telling the elder Provenzano he can be thrown out of A PUBLIC MEETING for "trespassing."
Thankfully, John has the stones to stand up for what's right, as well. If the Florida native isn't doing appearances with Ron DeSantis by the end of the week, I'll be marginally disappointed.
Looking for a fashionable way to support Louder with Crowder? Get your swag at Crowdershop today!