Each day we overwhelm your brains with the content you've come to love from the Louder with Crowder Dot Com website.
But Facebook is...you know, Facebook. Their algorithm hides our ranting and raving as best it can. The best way to stick it to Zuckerface?
Sign up for the LWC News Blast! Get your favorite right-wing commentary delivered directly to your inbox!
Watch: CNN Tricked Into Broadcasting Fake and Vulgar Tweets on New Years Eve
January 02, 2022
I'm sure many of you missed this on New Year's Eve. Dollars to donuts whatever you were doing, you were not watching CNN. Just because, eww gross. But at least two people were. One of them created enough fake Twitter accounts to troll the broadcast, in a prank that would have landed him on our 2021 list of "Everyday Heroes, Legends, and Patriots Who Just 'Don't Give a F***'." The other was the person who recorded the troll's handy work and shared it on social media for our enjoyment.
"These are all fake tweets. Ben Dover. Now, look at the next one--CNN is throwing up fake Twitter names--Mike Oxlong. This is CNN. You would think they would have someone screening this sh*t. Who's this one? Anita Blackman. What the f*ck?"
I'd say someone is getting fired. But this is the same network that employs Brian Stelter and multiple pedophiles. "Standards" aren't exactly what the news-entertainment network is known for.
Unfortunately, Anita Blackman deleted her account.
The Daily Beast conducted an in-depth investigation and discovered the following:
"Seven Twitter accounts Anita Dump, Ben Dover, Dixie Normus, Harry Cox, Hugh Jass, Mike Oxlong and Seymour Butts each follow very few accounts—but nearly all follow one another. All of them bombarded Twitter with the hashtag #CNNNYE to get noticed by CNN and seemed created solely for that purpose."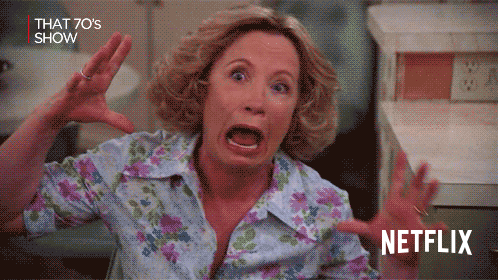 Trolling is an art form. Trolls are always finding new and elaborate ways to perfect their craft. As we've seen at school board meetings, sometimes it pays to stick with the classics. I'm sure CNN's social media guru on duty that night, Amanda Huginkis, feels terrible she let this happen.
><><><><><><
Brodigan is Grand Poobah of this here website and when he isn't writing words about things enjoys day drinking, pro-wrestling, and country music. You can find him on the Twitter too.
Facebook doesn't want you reading this post or any others lately. Their algorithm hides our stories and shenanigans as best it can. The best way to stick it to Zuckerface? Sign up for our DAILY EMAIL BLASTS! They can't stop us from delivering our content straight to your inbox. Yet.