CNN suspends contributor for criticizing Jeffrey Toobin, never tells her because pregnant women are crazy
October 07, 2022
Jeffrey Toobin was caught whacking off on Zoom in front of his female colleagues. Mary Katherine Ham criticized Jeffrey Toobin for whacking off in front of his female colleagues. Both were suspended. The difference is CNN had the professionalism to tell Toobin he was suspended. MKH only found out she was suspended when she was told she was unsuspended.
CNN never told MKH she was suspended because she was pregnant at the time. And, according to CNN, you know how crazy pregnant b*tches can get.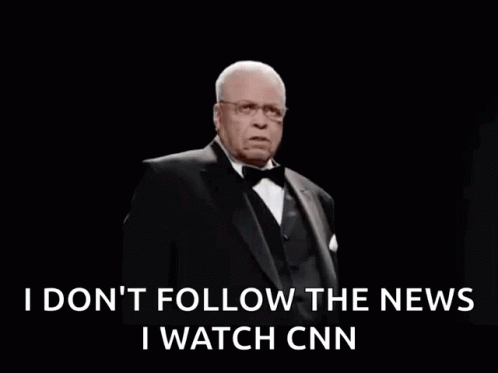 MKH broke the news on Thursday. She had found out in July that she was suspended in January, over a fight she had gotten into with one of the most insufferable leftist douchebags at the news content site. The fight was over the network's lack of coverage when a Bernie Sanders supporter attempted to assassinate Republicans. But, quote, "when it got to the comments about Jeffrey Toobin…everyone wanted a bit of a breather."
🤷🏻♀️ One jacked off in front of female colleagues and one violated every conflict of interest rule in journalism, lied about it, and got fired, but I'm the issue bc I think the Congressional baseball shooting was covered too lightly and taxes are too high. Sure, dude.
— Mary Katharine Ham (@mkhammer) January 8, 2022
If you're doing the math, Jeffrey Toobin's punishment from CNN for whacking off in front of colleagues? Eight months. MKH's punishment for criticizing Jeffrey Toobin for whacking off in front of colleagues? Seven months. The whacking off only gets you one extra month over a critical tweet bout the whacking off.
This was under the old regime. The new regime wants her back. But as you can imagine, MKH was confused. A professional news network suspended her and never called her or her representation to tell her. Why was that?
I was also told I wasn't informed of the network's displeasure because I had just had a baby and someone in the old leadership thought I might be a "loose cannon." Not as loose as Toobin's, but I digress. (Look, if you're gonna tell a grown-ass woman her former bosses thought her postpartum state made it problematic to inform her of routine information about her employment, she is entitled to the occasional penis pun.)
What this boils down to is at the end of the day, while Jeffrey Toobin may have played with his penis in front of his female colleagues, he did so while having the correct political opinions. It's okay for him to be a degenerate because he's classified as a DwDD. Degenerate While Democrat Douchebag.
MKH is not a degenerate. Also, and this is key, she DID NOT play with her penis in front of her female colleagues. She only criticized the man who did. HOWEVER, MKH has BAD political opinions. Here she is explaining to Democrats why they suck so hard.
I'd like to see Mary Katherine Ham back on the network. She has always been one of the best commentators on our side, and the new regime at CNN claims they want to be fairer and balanced. However, she says she is with child again. And... you know. This is CNN.
Facebook doesn't want you reading this post or any others lately. Their algorithm hides our stories and shenanigans as best it can. The best way to stick it to Zuckerface? Bookmark LouderWithCrowder.com and check us out throughout the day!
Also follow us on Instagram, Twitter and Gettr!
CNN Loses It Over Elon/Twitter! "You Cannot Let These Guys Control Discourse!" | Louder With Crowderyoutu.be