Watch: Massive brawl erupts at Chinese restaurant and there is a lot to unpack
February 06, 2023
It was on sight at... I don't know where this is. A Chinese restaurant somewhere on the planet. Where things were said, one thing led to another, and a bowl of hot water was thrown at someone. Never before have so few f*cks been squeezed into such a short clip.
The only context is that the video is at least two years, but it's going viral now with over 1.5 million views over the course of twenty-four hours. Twitter 2.0 seems to favor fight videos lately in the algorithm. On behalf of those of us who hustle content for a living, thank you Uncle Elon.
Shout out to my man recording the video with nerves of steel. The camera wasn't shaky. He sat there, pressed play, and let the chaos unfold around him. If Martin Scorsese directed a viral video, this would be it. There is A LOT going on in the frame of this short sixteen-second video.
Like this poor woman who tried to stop a guy from stabbing another guy before giving up and getting the hell out of there.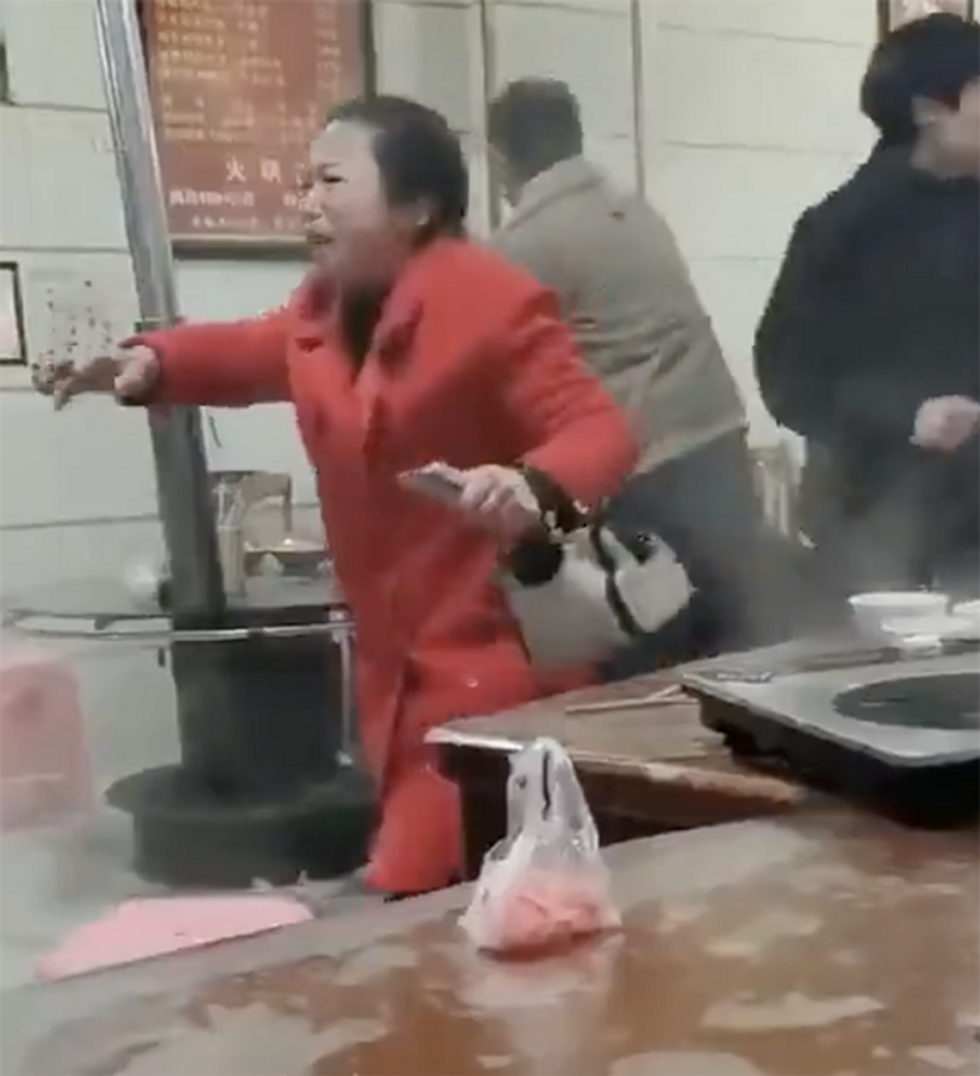 There was a chair shot. Because...well, there should always be a chair shot.
But the star of this video is this guy. Everyone in the restaurant was grabbing whatever they could as they brawled out. This dude grabbed a hot pot and threw it hoping to hit anyone. At this point in the brawl, it didn't matter. Everyman for himself.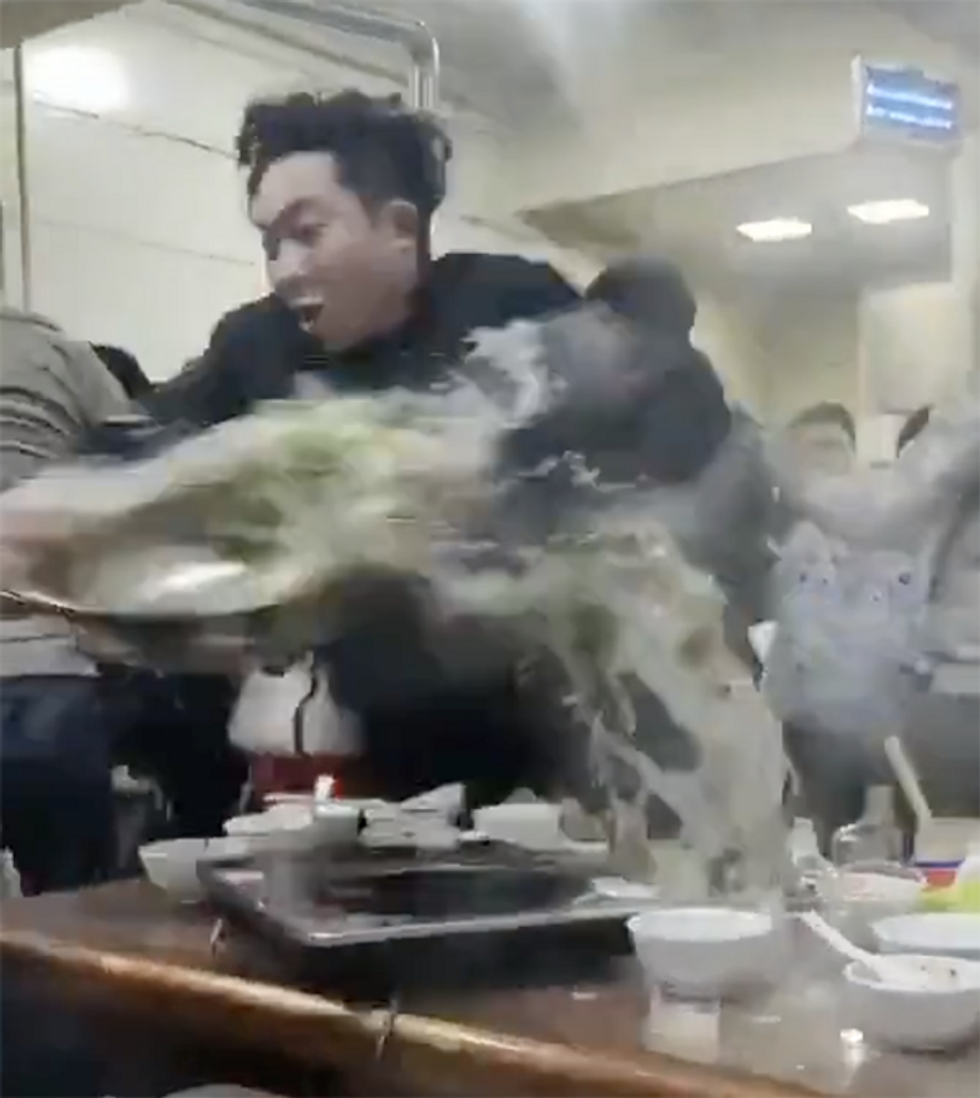 I don't know how you say "Waffle House" in Mandarin, but after seeing this video the Waffle Houses in America need to step up their game. This video makes Waffle House brawls look like two kids having a slap fight in a playground.
The one lingering question is what set it off. If the video took place in 2021, there is a chance someone coughed and said they lost their sense of smell. And everyone else fought their way out of the restaurant before the government sealed the place off.
Editor's Note
LwC is on Substack now! Each day we overwhelm your brains with the content you've come to love from the Louder with Crowder Dot Com website.. but algorithms hide our ranting and raving as best they can. The best way to stick it to Big Tech? Subscribe to For the Content!
The Benevolent Empire of China Saves Us From Hollywood Degeneracy | Louder With Crowderyoutu.be