Watch: Waffle House (again) descends into AEW-style brawl, employee blocks thrown chair with ninja-like reflexes
December 28, 2022
I have a fascination with the Waffle House. We don't get this kind of action in northeast dinners. More often than not, we're too drunk and focused on our cheese fries. But it's a regional thing. I can see someone who lives in the Waffle House areas of America look north to places like New York City and be equally fascinated by how things like "laws" aren't enforced.
It wasn't very Christmasy this year in Georgia.
There's a lot of chaotic, AEW-style action and the commentary is fantastic. I've narrowed Christmas Chaos down to three highlights. One is this poor woman who, in a fit of rage, tried to climb over the counter. She found out the hard way that, yes Virginia, gravity does in fact work. Then she discovered there is a Waffle House fighting style that all employees are black-belts in.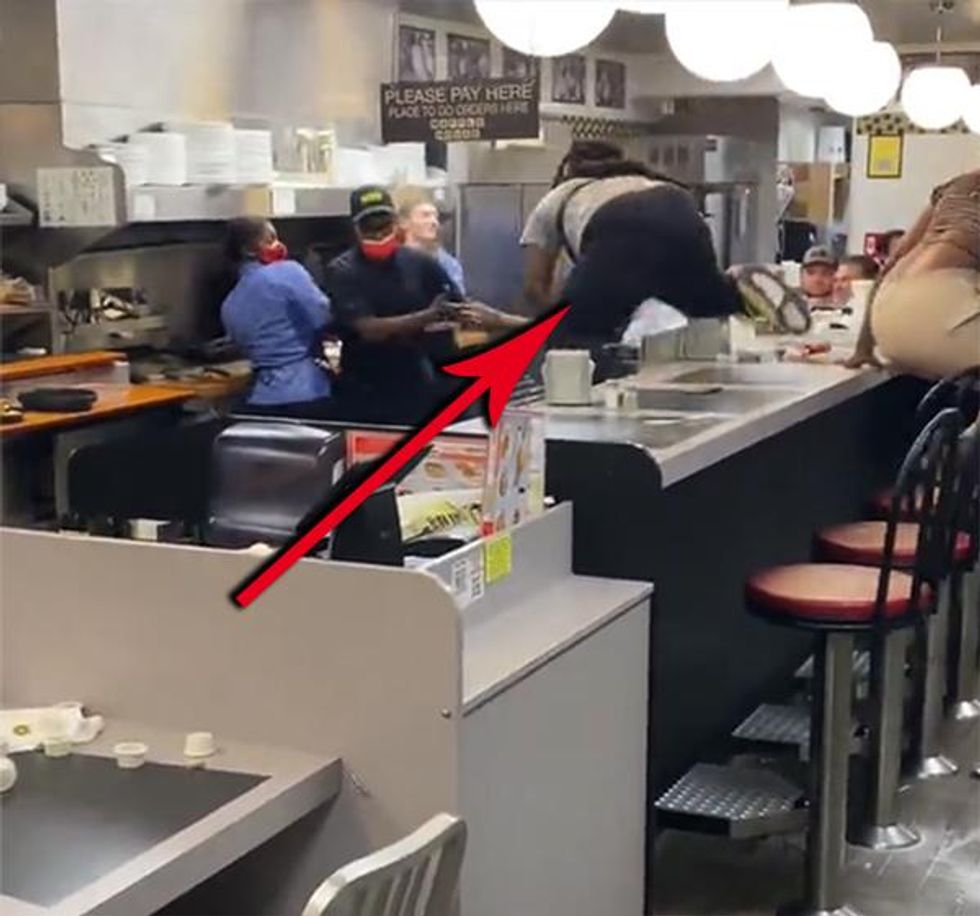 You've no doubt seen the five-second highlight that's gone viral. I don't even know how to describe it other than...damn.
And the woman who threw the chair went to take another shot, where the employee said "bring it on, b*tch." Like, she did the hand motions and anything. It's as if she knew the cameras were on her.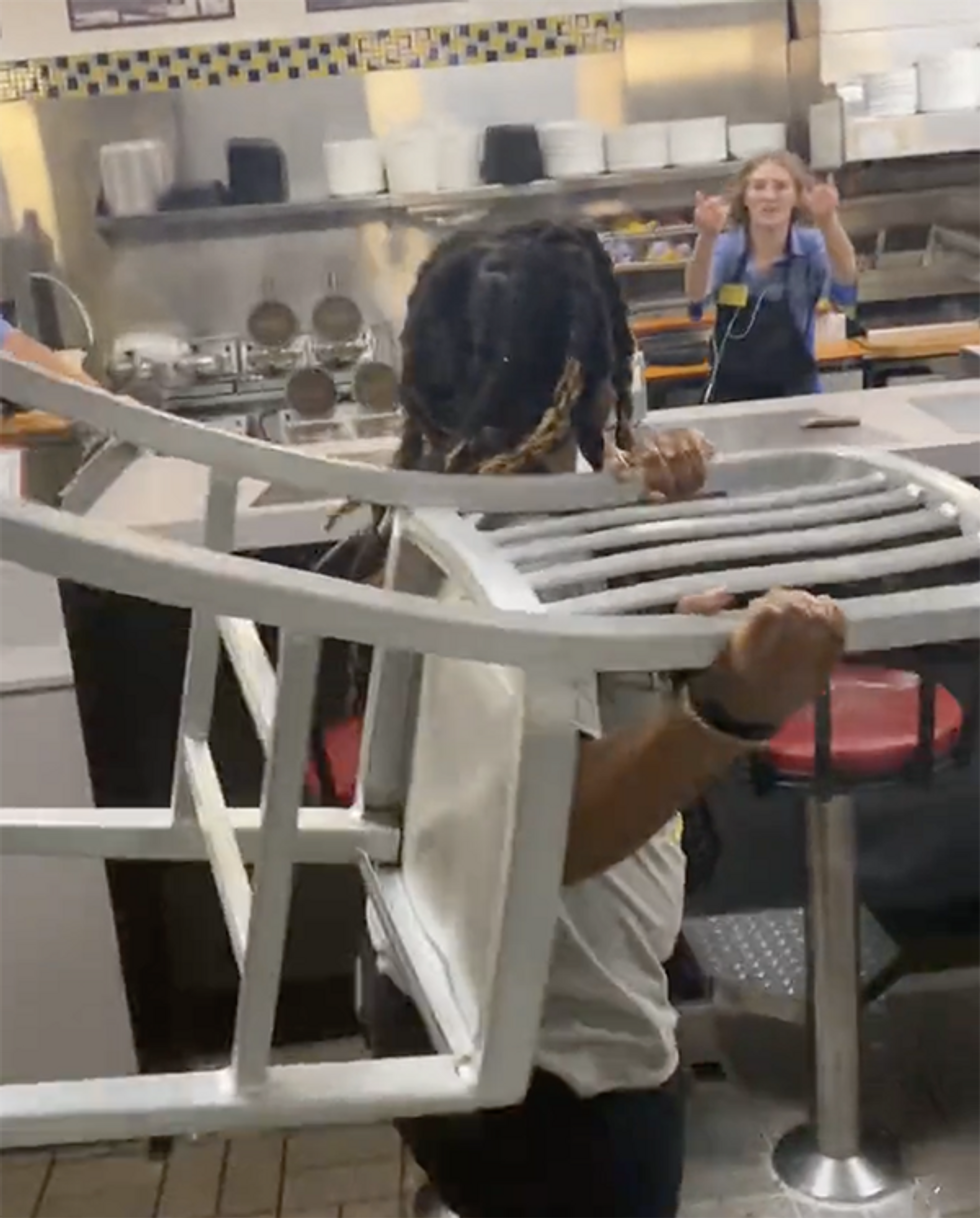 At some point, customers need to learn not to test Waffle House employees. It's as if they train for combat as well as train in the science behind perfecting hashbrowns and omelets. The gods of content have yet to deliver a Waffle House incident where the employees have not come out on top as the heroes.
Waffle House employees are built different. All other restaurant workers should bask in their glory. It's that simple.
Editor's Note
LwC is on Substack now! Each day we overwhelm your brains with the content you've come to love from the Louder with Crowder Dot Com website.. but algorithms hide our ranting and raving as best they can. The best way to stick it to Big Tech? Subscribe to For the Content!
Crowder's World Cup HOT Take! | Louder With Crowderyoutu.be